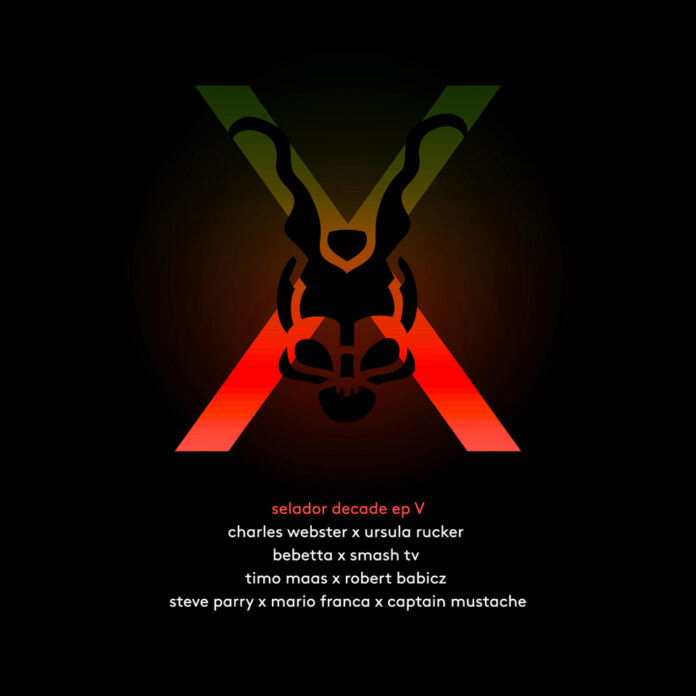 Selador completes 10th Anniversary EP celebrations with Timo Maas, Charles Webster and more!
Acclaimed independent electronic music label Selador Recordings – headed up by Dave Seaman & Steve Parry – completes its landmark 10th Anniversary with 'Selador Decade EP V' featuring four stunning electronic music collaborations. All of the Selador collaborations are rooted in longstanding, deep friendships, and mutual respect and love of music. 
Selador has toasted ten rotations round the sun at parties in London, Berlin, Denver, and Amsterdam. The label has birthed magnificent merch, special vinyl editions and musical firecrackers a-plenty…and of course atop the whole b'day cake, has been the label's Decade series, which throughout the last few months has commemorated this significant milestone.
Charles Webster x Ursula Rucker: 'Begin Anew'
Charles Webster is a bona fide house music royalty, 35 years of excellence and counting. Ursula Rucker is the legendary Philly poet who has been sought out by The Roots, Louie Vega, Hans Bieger, Ron Trent, Josh Wink and more. A dream pairing to produce a future classic.
Bebetta x Smash TV: 'Hold On'
Smash TV makes a speedy and oh-so welcome return to the Decade series after Volume 3's team-up with Just Her, joining forces this time with fellow Titan of Teutonic Tuneage and long-time Selador favourite Bebetta. The result is majestically melodic and effortlessly euphoric.
Timo Maas X Robert Babicz: 'Eine Reise Zu Zweit'
Eine Reise Zu Zweit translates into English as A Trip for Two, and who better to be the guide down the sonic highway than these two esteemed stalwarts of the scene? It broods and it burbles as it shifts through the gears, the perfect accompaniment for your next dance floor or autobahn adventure. Buckle up.
Steve Parry x Mario Franca x Captain Mustache: 'Nuvem'
A fitting finale to bring down the curtain on Selador's Decade escapade, this UK-France-Portugal tag team sees Selador boss man Steve Parry in tandem with label debutants Mario 'n' Mustache concocting a rare beauty. Lose yourself as its soul stirring keys and instantly memorable motifs ride serenely over an acidic soundscape.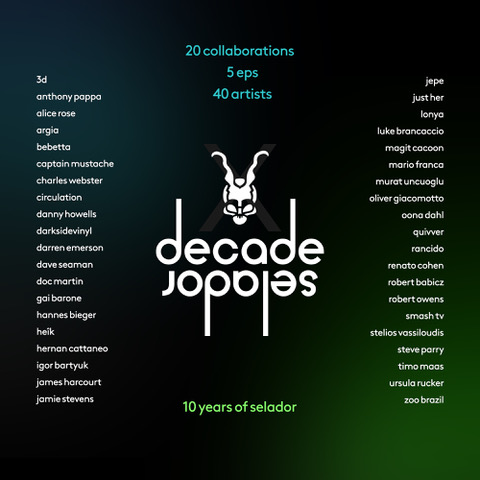 The Decade Series. 40 artists, 20 collaborations, 5 EPs, 10 years of Selador.