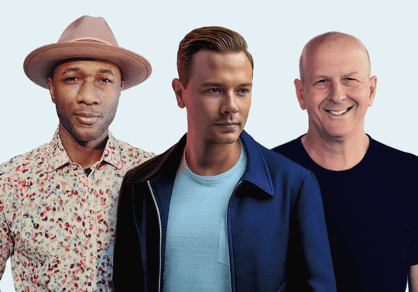 Sam Feldt, David Solomon, and Aloe Blacc Team up for New Song 'Future In Your Hands'
Sam Feldt and David Solomon team up for an uplifting, end-of-summer single, 'Future In Your Hands'. The track features a stunning vocal performance by well-known Grammy-nominated singer Aloe Blacc. Solomon has rapidly built a reputation for delivering quality dance music. This collaboration between him and the multi-platinum Feldt is the perfect way to cap off a celebration-filled summer.
Moreover, the organic instrumentation highlights Aloe's instantly recognizable vocal. In fact, his signature delivery culminates in an ear-catching, head-swaying drop, punctuated by a real horn section. Sam Feldt's tropical house production is easily identifiable throughout the song with all the uplifting melodic elements in place.
'Future In Your Hands' marks the first release from the upcoming Payback Records Positively Mental compilation. This represents a collection of original singles from global dance artists, which will support charities at the forefront of mental health support and advocacy. Here is what the artists had to say about the song.
"When David Solomon approached me with the idea to do this song, I immediately loved it. Through my Heartfeldt Foundation, I've been leaving my mark on the world for many years now, and this track for charity is a great extension of that", Sam Feldt said.
"I struck up a friendship with Aloe several years ago, and when we played an early version of the song for Sam, he loved its message and mission. He reworked it and brought his signature sound, and now the instrumentation perfectly highlights Aloe's emotional vocal, alongside a unique horn drop – it's a great song for late summer", David Solomon said.
Finally, you can listen to Sam Feldt and David Solomon's new track below.
Stay tuned for more news!