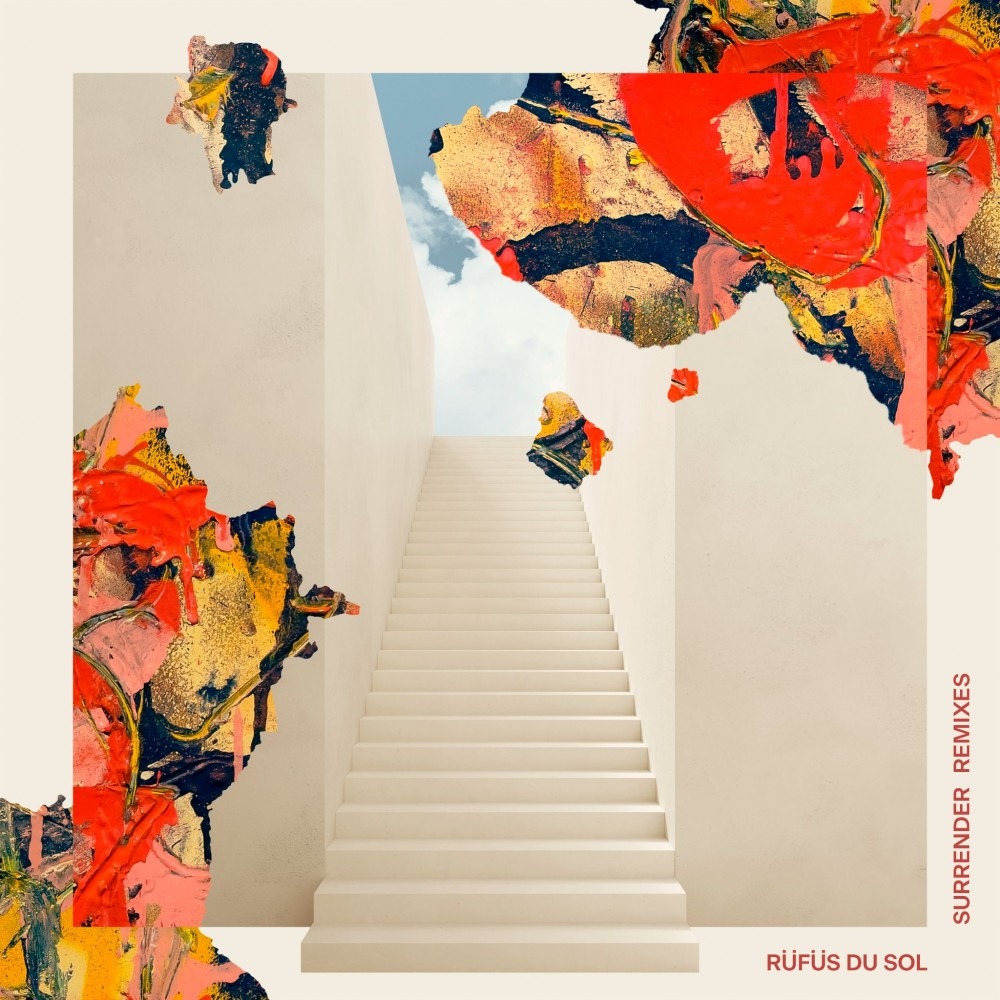 RÜFÜS DU SOL Announces Surrender Remix LP, Drops Adriatique Remix
RÜFÜS DU SOL is one music group this writer does not get tired of talking about, and for good reason -they are amazing! From their live shows to their DJ sets, their productions, everything about the trio is impeccable. As hot as they are, the group is about to get one degree hotter thanks in part to their friends. I say this, as RÜFÜS DU SOL has just announced an upcoming remix LP for their most recent Surrender album. To celebrate the announcement, the trio has released the first track off of the Surrender Remix LP via an Adriatique Remix.
Adriatique Remix
The first drop from the fourteen-track Surrender Remixes released today on 29th July, comes from Swiss production duo and CircoLoco residents Adrian Shala and Adrian Schweizr aka Adriatique. The duo step up to remix 'On My Knees', one of the standout moments from the album – a brooding insight into RÜFÜS DU SOL's darker tendencies, which toys with honest emotions and aching lyricism, demonstrating what makes the band so unique in the electronic space. Adriatique's remix is typically intricate, reflecting the duo's trademark sets; long and meditative, with a relentlessly hypnotic groove throughout.
In addition to the Adriatique remix, the LP also features edits from Colyn, Monkey Safari, and Magdalena. Dom Dolla, Adana Twins, Carlita & Anyma also make an appearance. There are loads more, but I'll let you venture into the album's tracklist yourself to find out who made the cut. In total, the LP features fourteen tracks, with a few being tunes already released. This includes edits from the likes of Cassian, as well Solomun, & Oliver Schories.
As a fan, I could not be more excited. I've gone ahead & shared the album art for the remix LP, as well as the full tracklist below.
SURRENDER REMIX LP TRACKLIST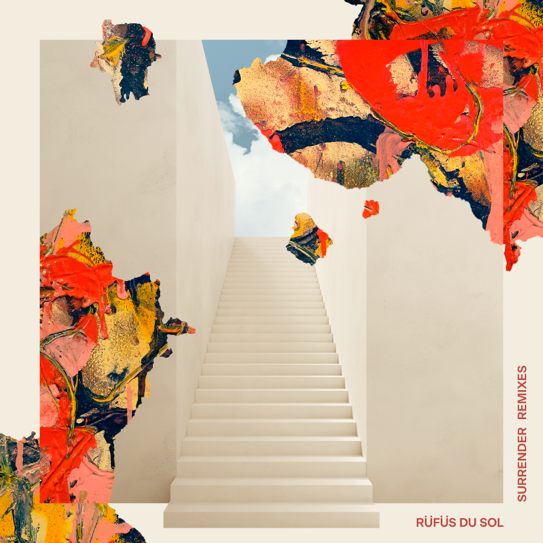 With a runtime of seven minutes & thirty-two seconds, the Adriatique Remix of RÜFÜS DU SOL's 'On My Knees' is the perfect addition to any music library. Having said that, if you're a RÜFÜS fan, an Adriatique fan, or just like progressive music, this is the tune for you. is out now on Rose Avenue Records, and can be streamed below.
For more information & to pre-save the upcoming Surrender Remix LP, be sure to check out the official website here. It will be released on August 12th via their imprint Rose Ave/Reprise and Warner Records. RÜFÜS DU SOL's upcoming tour dates can also be found below – enjoy!
RÜFÜS DU SOL – On My Knees (Adriatique Remix) STREAM
Follow RÜFÜS DU SOL
Website | Facebook | Instagram | Twitter | Spotify | SoundCloud
RÜFÜS DU SOL TOUR DATES JULY & AUGUST