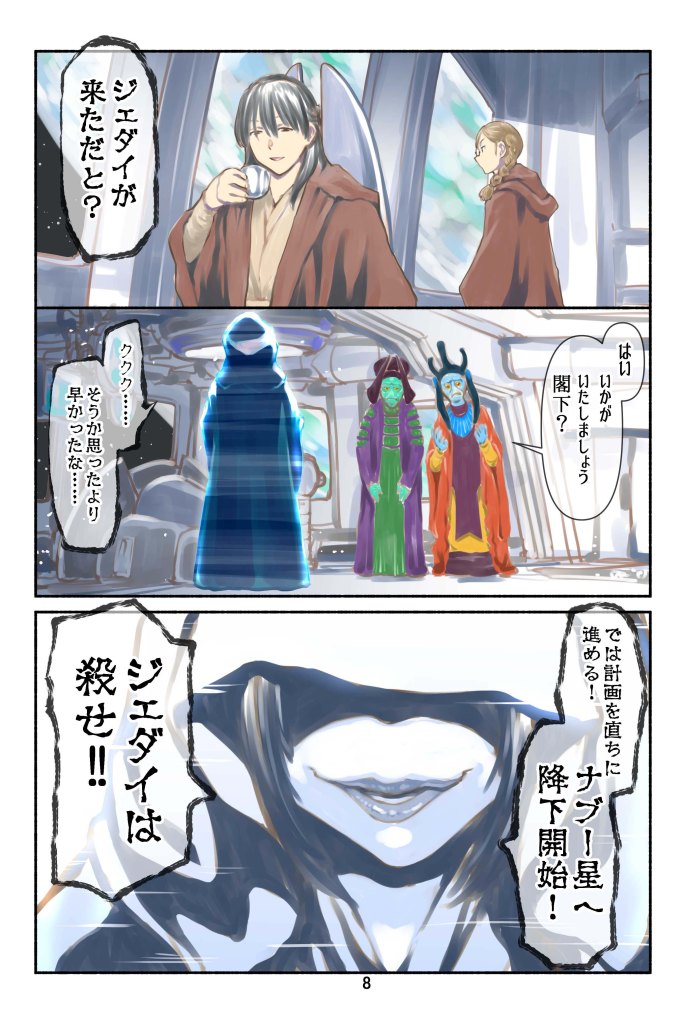 Read Chapter 1 of Kio Shimoku's Genderbending Sci-Fi Parody, Sister Wars
Kio Shimoku, author of Genshiken, is a fan of Star Wars. He even contributed to a Star Wars art anthology. Recently, he finished the first chapter of a genderbending fan parody called Sister Wars, which is based on Episode I: The Phantom Menace. Kio has the full chapter up on Pixiv.
The story of the creation of Sister Wars is like a low simmer. Some years ago, Kio quietly participated as a vendor at a Comic Market, where he sold copies of his rough manuscript for Sister Wars. This was relatively unknown, until he did an interview with Nijisanji VTuber Luis Cammy and briefly discussed its creation. Later, he mentioned it in passing in the above-mentioned anthology.
But then, in 2023, Kio announced that he would begin the process of actually bringing Sister Wars to life, and started posting full-color pages to Twitter.
It's uncertain if or when he'll get around to completing it, but I'm thankful that Kio is continuing to create.