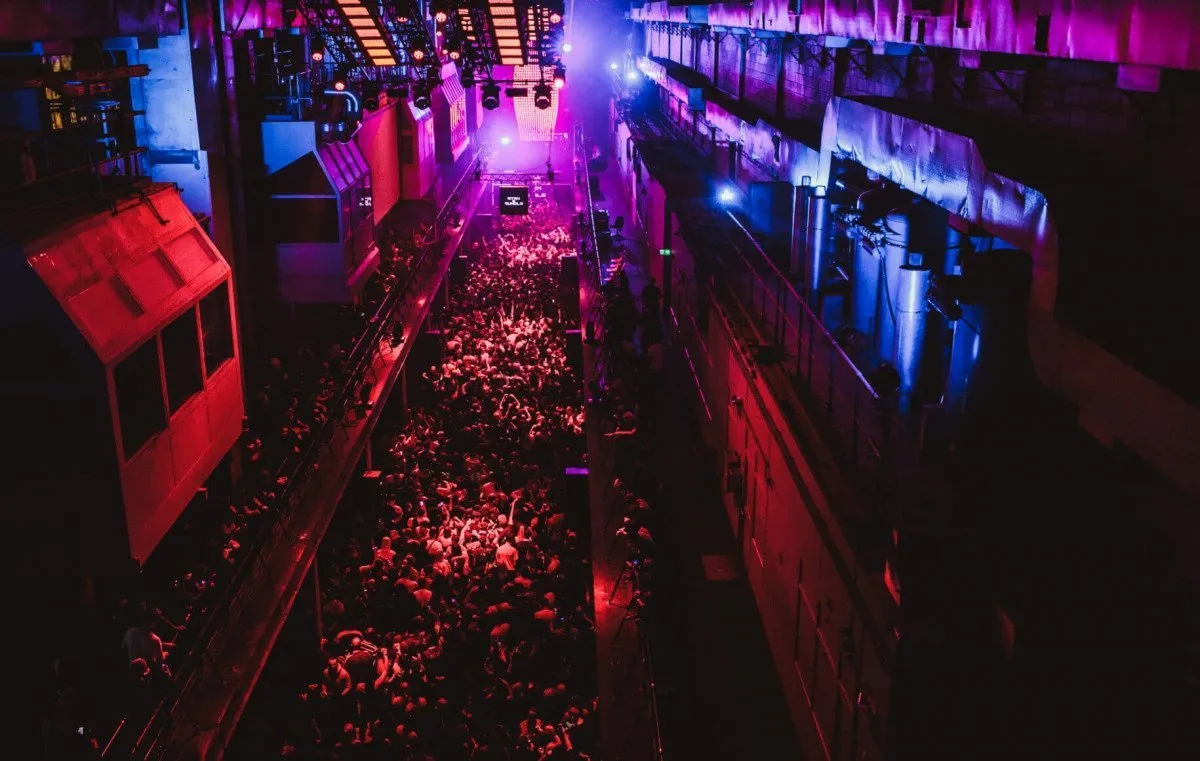 Printworks London Announces Final Closing Season in 2023
Printworks London will have a final season of events in 2023. The legendary nightclub based in London took on social media to announce that the Spring/Summer season will finally be the last one. The finale – SS23 – is expected to be Printworks' biggest one yet.
As some of you may know, the future of Printworks has been pretty confusing these past several months. In fact, reports in July indicated that the club would officially close for good at the end of the year. A few weeks later, Amy Lamé, London's night Czar said in an interview with Mixmag that Printworks might not be closing after all. Finally, in September, the crew confirmed the venue's closing in 2023 but hinted at a possible return in the future. That brings us to today, with the announcement of SS23. You can check out the full statement below.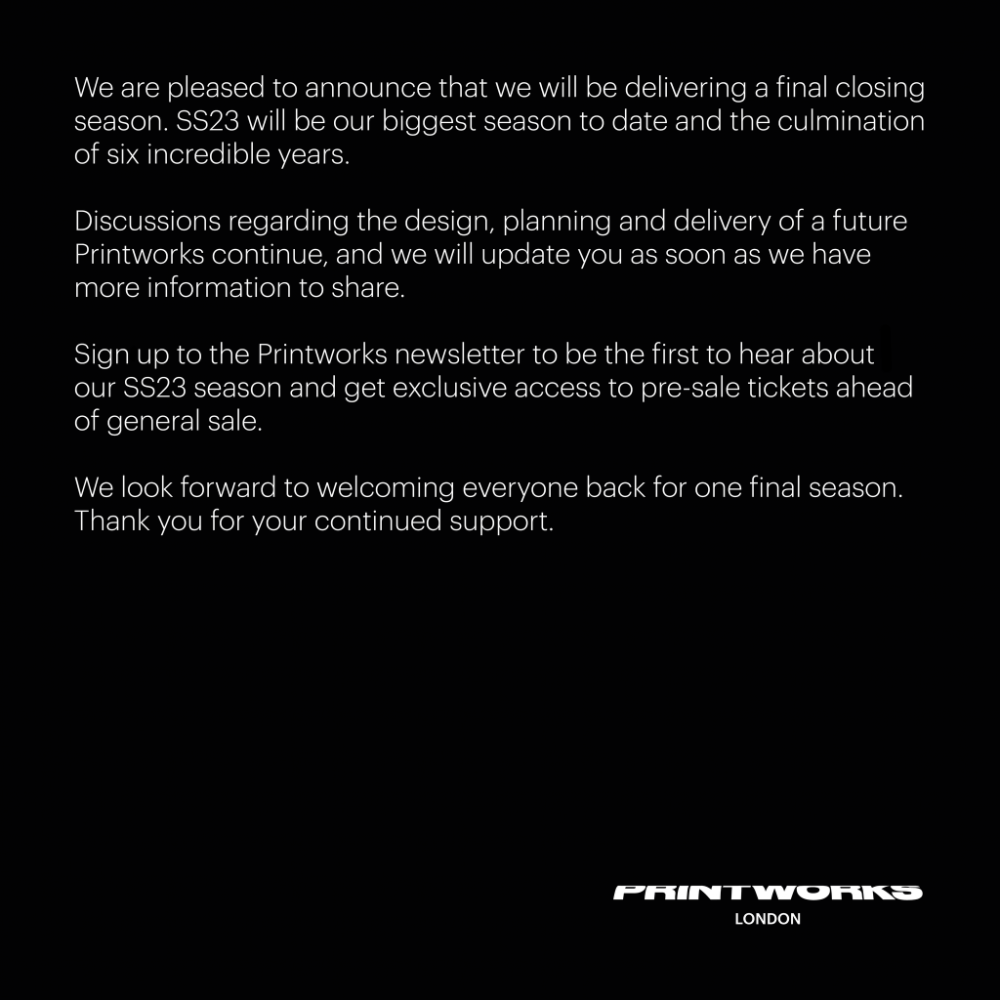 Printworks will have an entire season this upcoming spring, and it should be an exciting one. If the lineup of events for the current season is an indicator of things to come for SS23, attendees are gonna be in for a treat. In fact, artists like Charlotte de Witte, DJ Snake, Paul van Dyk, and Ferry Corsten have all performed since September. Moreover, the label Crucast covered an entire weekend of music in the venue in October, as Afterlife is prepared to do the same in November.
The lineup for SS23 of Printworks London is not out yet. However, you can sign up for the newsletter if you want to be the first to know.
Stay tuned for more news!