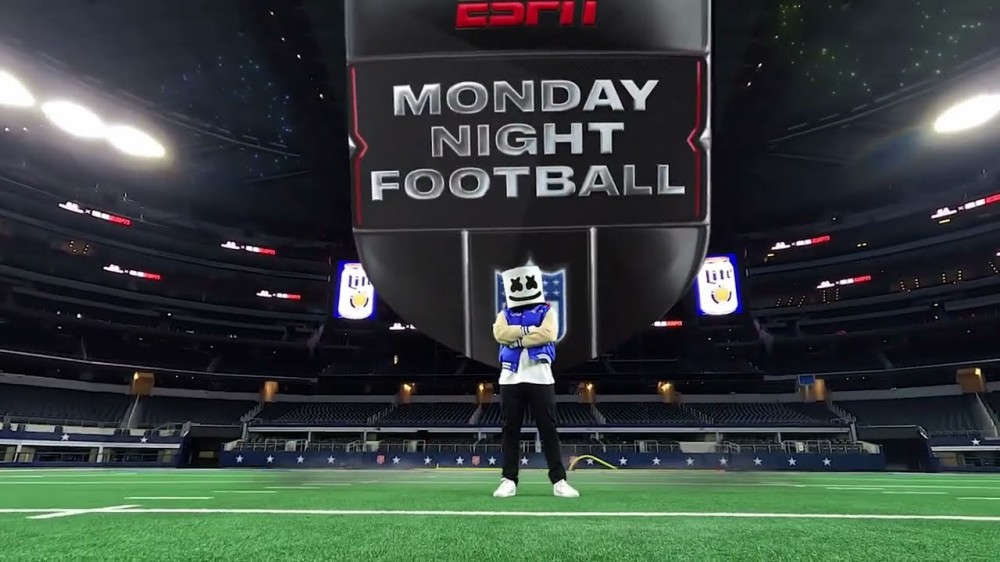 Marshmello Remixed ESPN's Monday Night Football Theme Song
Everybody knows the theme song of Monday Night Football on ESPN. Well, the classic will now sound very different, as Marshmello will release on Monday night (September 12th) the first-ever remix of the song. Moreover, Marshmello will also be responsible for soundtracking Monday Night Football's weekly promotional spots as the network's official NFL music curator.
The 'Heavy Action' theme song has been part of the Monday Night Football production since 1975. Obviously, a rework from one of the world's biggest DJs could be refreshing. Kevin Wilson, ESPN's Creative Music Director, explained the decision to enlist Marshmello in a statement:
"Our goal was to take the classic Monday Night Football music and add a contemporary vibe to it. To get there, we wanted to enlist an artist, a move we have never previously done with a 'Heavy Action' remix."
Marshmello's remix of the Monday Night Football theme song will be played for the first time on September 12 on ESPN's channels, during the season opener between the Denver Broncos and Seattle Seahawks at 8 p.m. ET. Here is what the man himself had to say about the exciting news :
"Working with ESPN is a dream come true as Monday Night Football and the NFL have been a part of my life ever since I can remember. Having the opportunity to put my own spin on an iconic song that NFL fans everywhere recognize was an amazing opportunity."
Stay tuned for more news!