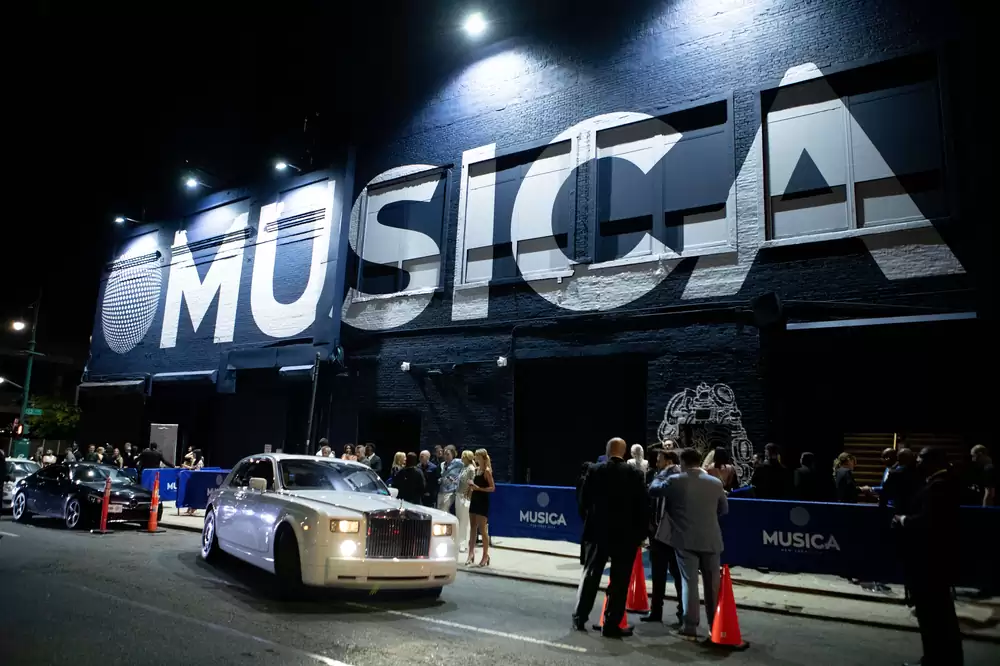 Manhattan's Newest Club MUSICA NYC Reveals Debut Lineup
New York City's newest entertainment venue MUSICA NYC revealed its program for the fall season. MUSCIA NYC, led by Giuseppe Cipriani and Tito Pinton, stands to be one of Manhattan's premier nightlife destinations. Boasting several unique bars and lounges, and intelligent sound and lighting systems, the massive 25,000-square-foot venue strives to offer attendees a diverse selection of immersive musical experiences incomparable to any other.
MUSICA's upcoming musical programming kicked off on October 15th with its new EXTRAVAGANZA party. In fact, the event featured resident DJ and producer Vanjee as a headliner. The following week, Madrid-based DJ Chus will be taking over the decks. On October 31st, the venue will join forces with Cipriani for their yearly Halloween ball. The event will see Marco Carola and Vanjee in charge of bringing the scary vibes for the night.
The party will continue on November 10th with the launch of MUSICA's resident techno party, SPIRIT, which will aim to curate a selection of intimate performances from some of techno's most in-demand acts. The first edition of SPIRIT will have DJ and producer Ilario Alicante as a headliner and supported by New York's fast-rising techno stars Desna and Clif Jack. The festivity-fueled weekend will wrap up on November 12th with a birthday bash for Oscar G. Obviously, the man shares a close bond with the space having previously held a historical residency on West 50th Street.
For tickets and more info on MUSICA NYC's programming, please click here.
Stay tuned for more news!