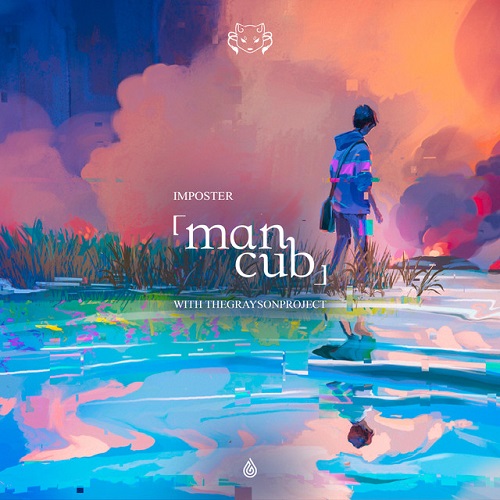 Man Cub And TheGraysonProject Come Together For 'Imposter'
Treat yourself to a proper emotional festival banger, coming to you from a leading force in the community.
New music alert! We've already been surprised and soothed over here at EDMTunes with the works of Alec Berve, also known as Man Cub. The past months offered him the opportunity to show the world what he's able to produce and the feelings he's able to transmit using his craft as a vehicle.
On the heels of his latest album Before It Gets Better — which, by the way, he commented and opened up about right here with us —, he's now unveiled yet another melodic anthem, 'Imposter', out now via Seeking Blue Records. Joining forces with duo TheGraysonProject for a helping hand on vocals, this song puts together a very pleasing blend of soft talking and emotional overflow.
"I want to take the depth of purpose and feeling that music has given me, and create something new that
stirs those same feelings in others."

-Man Cub
Imposter
Lyrically speaking, this song tackles personal insecurity, and puts the topic on the table telling the tale in first person. It goes back and forth between the duality of someone wondering if they're enough (even for themselves), and if they're just having deceiving thoughts. Hence, the name of the song, 'Imposter', and the core phrase, "What if I am? But what if I'm not?".
Musically speaking, the tune is a proper Man Cub production from every angle you decide to look at it. Soft pianos, strings, a tight snare, drum fills, and, the one thing you've been looking for, a hard Dubstep beat on every drop, paired with the chords and fly-away elements Alec is known for.
Perhaps the most interesting arrangement happens during the most energetic segments of 'Imposter', in which you'll have to listen on repeat at least a few times before noticing all the layers present. Here are some of them I was able to point out. Vocals. Electric Guitar. Drums. Tube synths. And saws. That's outstanding! The amount of ear candy can please even the most strict of critiques.
Without further to do, give this track a play right now! Listen to Man Cub & TheGraysonProject's 'Imposter' down below on the Spotify player present. Alternatively, click here to fly over to the MrSuicideSheep premiere on YouTube. Finally, click this link to support the release on your platform of choice.