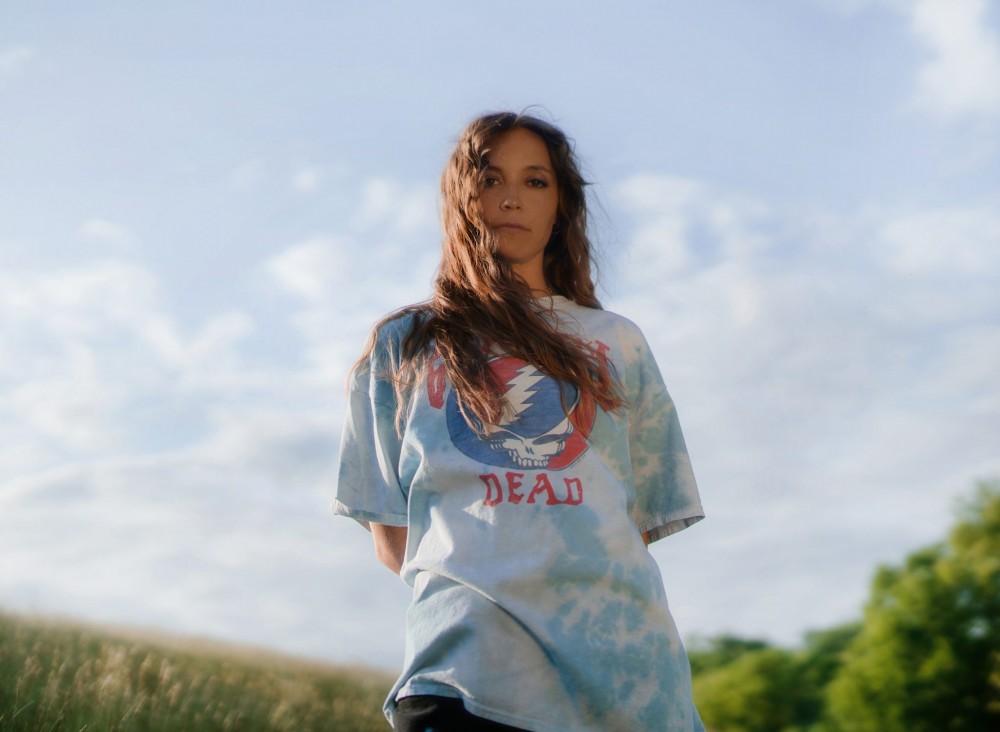 LP Giobbi Drops New Single "Forever And A Day"
LP Giobbi, the rising US pianist, DJ, producer, entrepreneur, activist, and founder of FEMME HOUSE, has just released her second single since signing with revered independent label Ninja Tune, via their imprint Counter Records. "Forever And A Day" pairs LP Giobbi's innate sense of melody and sweeping piano arrangements with blissful pop vocals by Caroline Byrne, rendering a transcendent daybreak epiphany via their shared expansive emotional palette.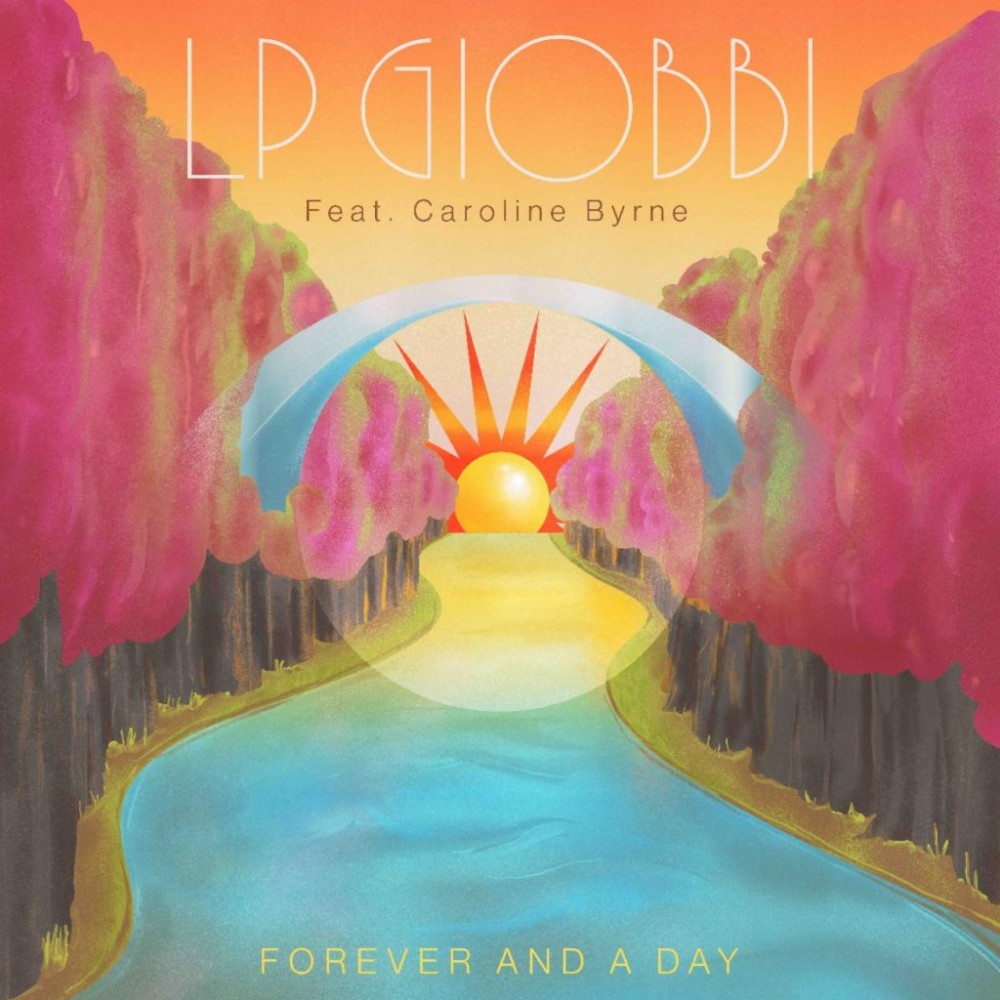 "This track started in a much darker / heavier place, but once Caroline Byrne wrote to the track it took on a whole new dimension of beauty that allowed me to rework some of music to highlight her wonderful voice and lyrics."

— LP Giobbi
The new song follows last month's subtle but instantly unshakeable single, "All In A Dream (feat. DJ Tennis & Joseph Ashworth)," whose blend of live instrumentation and bold contemporary production put a hypnotic spin on the disco-fied sound of early house music, quickly nabbing a "Essential New Tune" designation from Pete Tong and a Spotify billboard for the song in Times Square. The unique panoply of influences – as much indebted to her love of DJ culture as to her her degree in piano performance at UC Berkeley and her upbringing by Deadhead parents – is part and parcel of her quest to become what she calls "a one-woman jam band," utilizing her jazz-trained skills as an improviser to add live piano and modular electronics to her performances.
Taken as a pair, the two singles point toward a period of sustained musical growth for LP Giobbi, coming in the wake of her recent nomination for Breakthrough Producer in DJ Mag's Best of North America Awards and BBC including her set from Defected as part of Radio 1's Dance Weekend. Stream "Forever and a Day (feat. Caroline Byrne)" and "All In A Dream (feat. DJ Tennis and Joseph Ashworth) now!
The songs are certain to become fixtures in future live sets as she crisscrosses the globe on a run of festival dates this Summer, with many more to come:
August 22 – Ibiza, Spain – Amnesia
August 27 – Daresbury, UK – Creamfields North
August 28 – Pag, Croatia – Palm Tree Music Festival
August 29 – Ibiza, Spain – Amnesia
September 2 – Seattle, WA – Supernova
September 3 – Chicago, IL – North Coast Festival
September 16 – Ogden, UT – Ogden Amphitheater
September 15-18 – Rome, GA – Imagine Music Festival
September 23 – Albert Park, VIC, Australia – Listen Out Melbourne
September 25 – Joondalup, WA, Australia – Listen Out Perth
October 1 – Centennial Park, NSW, Australia – Listen Out Sydney
October 2 – Bowen Hills, QLD, Australia – Listen Out Brisbane
October 3 – Adelaide, SA, Australia – Listen In Adelaide
October 6 – Ibiza, Spain – El baile Closing Party at Pacha
October 8 – Liverpool, UK – Blackstone Street Warehouse
October 14 – Manchester, UK – BBC R1 Dance Presents at Depot Mayfield
October 27-30 – Live Oak, FL – Suwannee Hulaween
October 29-30 – Baytown, TX – Freaky Deaky
November 4 – Cordoba, Argentina – La Estacion with Fatboy Slim
November 5 – Buenos Aires, Argentina – Claptone's Masquerade
November 13 – Austin, TX – Seismic Dance Festival
December 1 – Cancun, MX – Electric Zoo Cancun
About LP Giobbi
Austin-based producer, DJ, pianist and activist LP Giobbi has seen her star rise exponentially in the past year. Already being dubbed "the piano house queen" by press in the US, she has been playing to thousands at a time at festival stages such as Coachella, Lollapalooza and more. She has been selected as an Artist To Watch by Amazon Music and Spotify – who also selected her as a 2022 EQUAL Ambassador.
Fully trained in jazz and classical piano with a degree in Jazz Piano Performance from UC Berkeley, LP Giobbi actually didn't discover house music until her early twenties. Until then she was brought up with her parents' love of 60s jam bands such as The Grateful Dead, but when she was taken to see a DJ perform – the unity and togetherness which purveyed the dancefloor via the rhythms of house music spoke to her like never before, and helped change her tastes forever. She now cites herself as a "one woman jam band", taking all her influences and creating something new in the studio and on stage.
LP Giobbi is the founder and face of FEMME HOUSE, a non-profit educational platform that seeks to create equitable opportunities for women and other marginalized gender expressions in the technical areas of music creation. FEMME HOUSE has offered workshops, online courses, and mentoring to thousands of women, trans, and non-binary artists from around the world, teaching them all levels of production. While monthly workshops are free, online course tuition is offered on a sliding scale and free for WOC, due to the additional inequities that they face within the industry. A scholarship program, in partnership with Ableton, Moog, Native Instruments, and Guitar Center, is also available to the organisation's BIPOC community. "My purpose is to lift as I climb," explains Giobbi. "I want to leave this industry in a more equal place."
Last year, FEMME HOUSE joined forces with Alicia Keys' She Is the Music and Emily Lazaar's We Are Moving the Needle for a sold-out, month-long production bootcamp, where over 3000 enrollees from over 1400 cities and 77 countries learned how to produce music together.