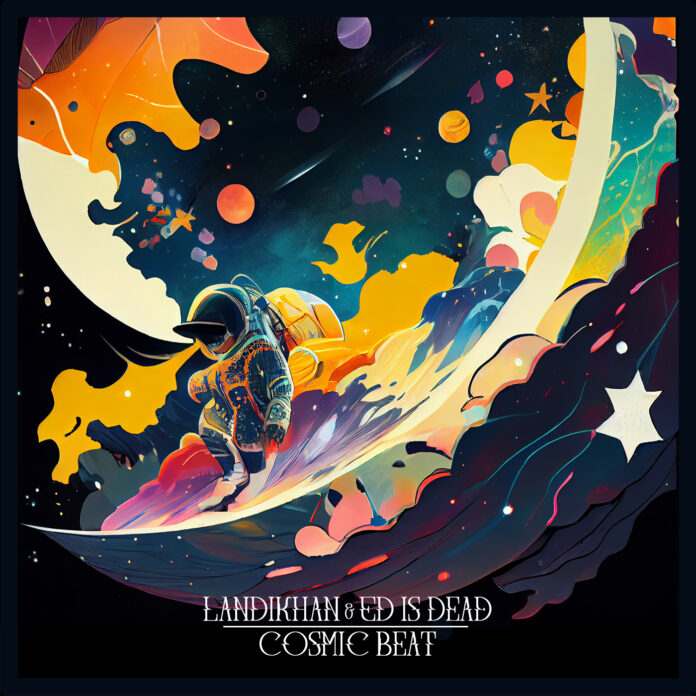 Landikhan and Ed Is Dead Join Forces on "Cosmic Beat"!
Close friends and collaborators Landikhan and Ed Is Dead stand as two of the most exciting and versatile producers in Spain's flourishing underground circuit, breeding all-encompassing dance music through an eclectic mix of influences. Wholly multifaceted in their approach to production, the pair have always presented as kindred spirits in the studio and now join forces once again after six years for the release of Cosmic Beat.
Out now via Landikhan's very own LNDKHN imprint, the cut is deftly hypnotic, championing a luscious blend of deep house, electronica and world music sensibilities. Produced with the afterparty in mind, the track's measured tempo and unequivocally cool essence make it conducive to both dark, sweaty clubs and at-home listening. Built on a foundation of deep tech percussion, we're treated to a spontaneous dose of ethnic tones and acid synths, giving the record a sense of intrigue around every corner. But it is perhaps the mesmeric vocal line that gives Cosmic Beat its true identity; deeply-alluring spoken word that weaves in and out of the pair's respective sound design elements.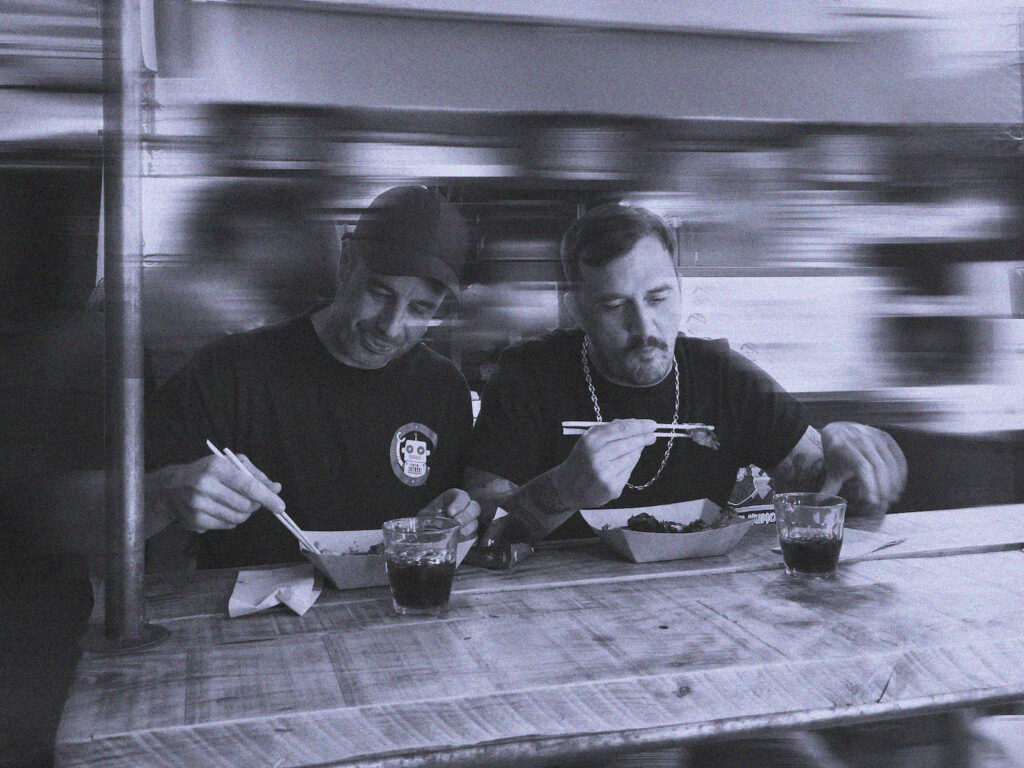 Speaking on the project, Landikhan remarks:
"I am extremely happy about this collaboration. We had worked on projects together previously but this is the first time we'd met again in the studio for six years. It is incredible to be able to enjoy, share and learn with one of the most talented artists I know."
Ed Is Dead continues:
"The day we finished producing this song, we went out all night until the next morning like we used to when we first met, more than 15 years ago. I feel so lucky to be able to make music with my close friend and even more so when they are one of the best music selectors in the world. Life sometimes hands you these incredible opportunities."
A welcome collaborative return for the dance music community, Cosmic Beat marks the pair's first collective opus since their endeavours with Odille Lima under the outfit alias E.B.O. The since-dissolved band presented a more pop-leaning sound that showcased Landikhan's extensive background and knowledge in music, alongside the unrivalled creativity and technical talent of self-made instrumentalist/producer, Ed Is Dead.  Landikhan & Ed Is Dead – Cosmic Beat is out now via LNDKHN