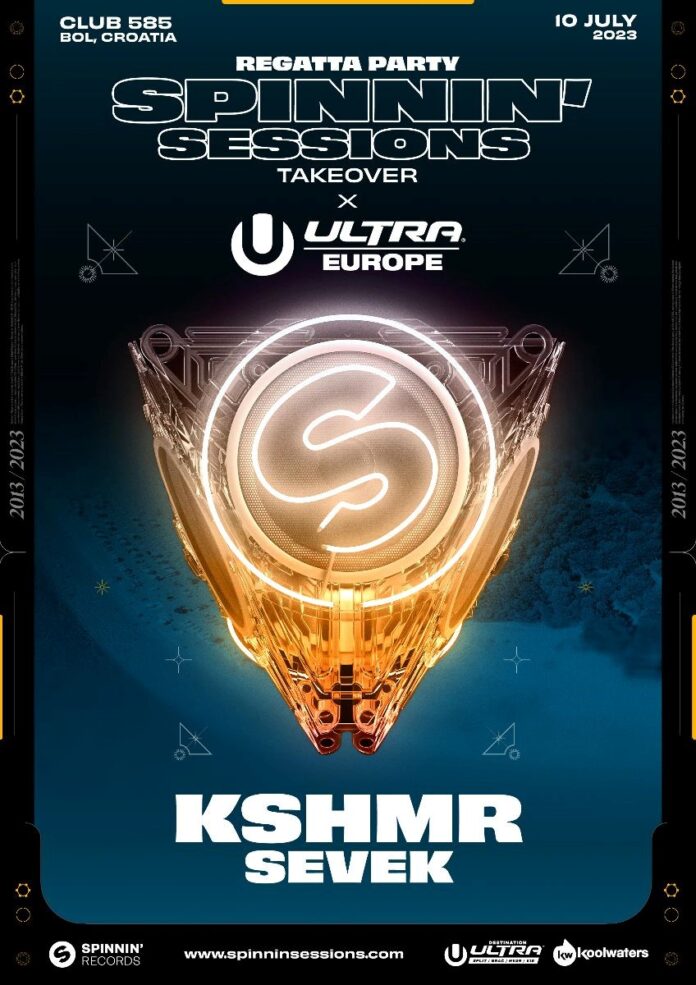 KSHMR headlines ULTRA's Regatta Party !
Spinnin' Records proudly announces two of its leading artists will headline this summer's Regatta Party, the infamous open-air event as part of the ULTRA Europe festivities. Taking place on Monday 10 July at Club 585 in Brač, Croatia, this exclusive party presents none other than US hit producer KSHMR and Brazilian tastemaker SEVEK – two seasoned crowdpleasers sure to create something special in this exceptional setting. Traditionally, tickets for the Regatta Party are highly in demand, be sure to get your spot in the Croatian sun now, as tickets are still available
The Regatta Party is set amidst a full ULTRA Europe week, initially focused on the main festival, 7, 8 & 9 July in Split, but accompanied by an impressive series of associated parties, all together aptly titled Destination ULTRA.  As these various events take place across Croatia, the Regatta Party sees the ULTRA madness touch down at the beautiful island of Brač, known for some of the country's most eye-catching beaches and unique spots. Club 585, the venue for this party, even counts as a must for every fan seeking an ultimate summer party experience, as the Golden Horn beach is one to look out for
Set for Monday July 10th, the Regatta Party promises to be spectacular, bringing all these acclaimed ingredients together in one mesmerizing party. From the unique open-air club atmosphere and nature surroundings of Club 585 to the excitement that surrounds Destination ULTRA to the performing artists – you're in for something special. Especially with headliner KSHMR on board, one of Spinnin's crown jewels who knows how to ignite a crowd. The US hit producer is renowned for his massively played big room festival records, having provided many mainstage anthems throughout the years, as well as hitting it hard with his widely acclaimed Dharma label.
He's accompanied by another Spinnin' hot shot, Brazilian DJ/producer SEVEK, coming up strong recently ever since his 2021 claim to fame hit "Move Your Body" dropped on Tiësto label Musical Freedom.
Together, they'll make sure to light up the Regatta Party in style. You'll catch a spark of that unique ULTRA vibe, drenched in Croatia's sweet summer sun and an exclusive club setting, all soundtracked by two of the world's most in-demand artists. A destined summer 2023 highlight!