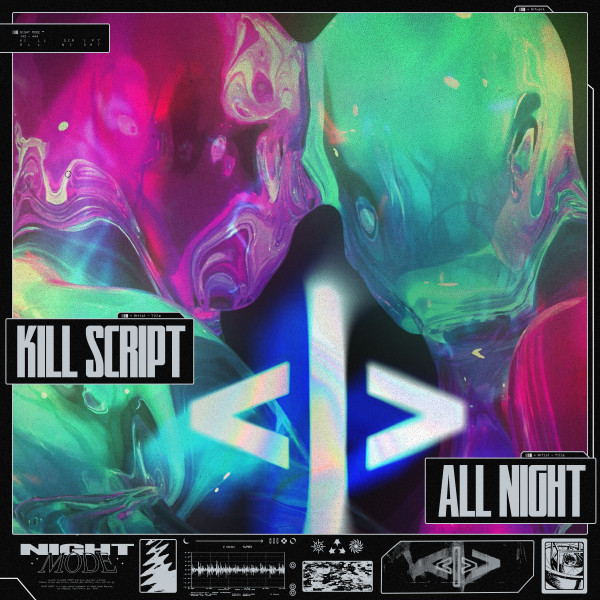 KILL SCRIPT Kicks Off The Year With Vocal Banger 'All Night'
The artist's latest addition to his discography is out today on NIGHTMODE Records.
KILL SCRIPT, the Sci-Fi Techno DJ & Producer, has just put out a new track. After two outstanding years of gigs all over and making a name for himself with his signature hard-hitting Techno style combined with Big Room Trance leads, the young producer seems to be one of the future stars of the genre — if he's not claiming the current stars spot right now. Support from artists such as Tiësto and Malaa further expanded his listeners to entire crowds, as his infectious sound became a crucial part of his remix for the iconic 'Heads Will Roll' by the Yeah Yeah Yeahs, and also in a handful of his original productions, many of which have found a home in labels like Armada Music.
KILL SCRIPT 'All Night'
Today, KILL SCRIPT comes back to the label which saw his first-ever release, the imprint started by Twitch streamer Jericho NIGHTMODE, to put out a vocal track titled 'All Night'. The song starts off with a haunting vocal, reminiscent of The Weeknd, and slowly ascending in tension, to then release it for a dynamic drop, very Sci-Fi sounding with robotic textures and a fast attacking stab. This cycle repeats twice to close right after the second drop.
It's interesting how the whole song is built over this full-sounding bass, a warm one ripped from his harder Techno songs, and evocative of Mat Zo's Drum and Bass bassline. It works really well bringing the song upfront and giving it that extra bit of power at all times. As to how melodic this piece is, compared to his harder-hitting ones, it sort of nods to his very own 'Line In The Sand'.
KILL SCRIPT's 'All Night' is out today on NIGHTMODE. Check down below for a Spotify play, or click here to support the song anywhere else.