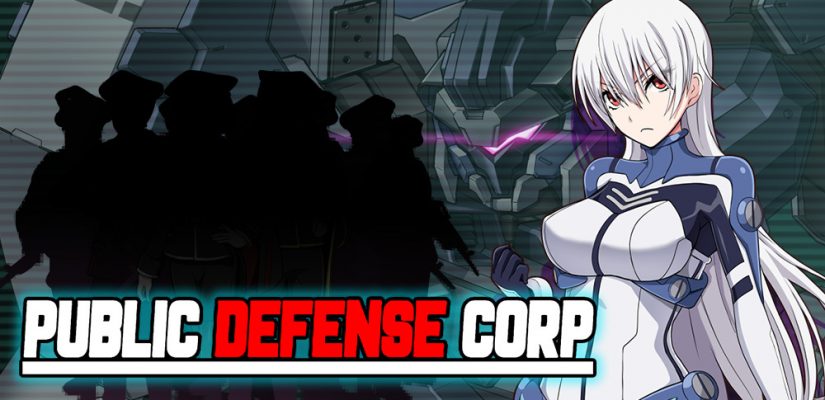 Kagura Games' Public Defense Corp Now Available!
Kagura Games' latest release, Public Defense Corp, is now available on MangaGamer.com! Pick it up during launch week to save 10%!
After the evil, secret society, Jakou, destroyed her hometown Haruka Kuramori swears to get revenge. She becomes an FUW machine pilot for the Public Defense Corporation, Toyokumo. However, she'll have to fight a war on two fronts! While saving civilians and destroying enemy units, she'll also have to fund the repairs of her own FUW, Takefutsu, by starring in commercials and the infamous Underground TV station! How much is Haruka willing to expose to stick it to Jakou?