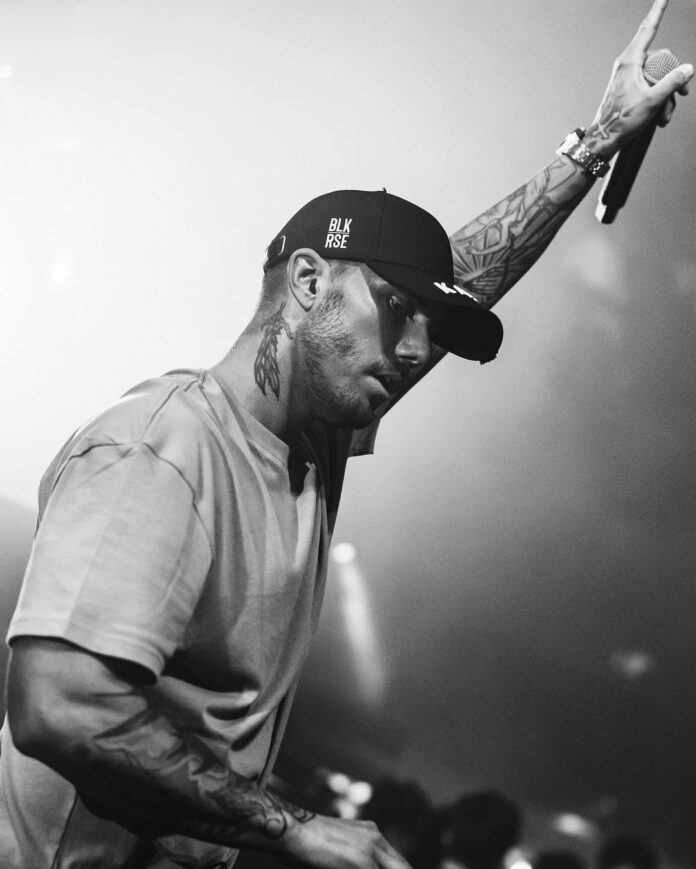 KAAZE RETURNS WITH HIS SIGNATURE MELODIC SOUND ON 'BLACK AND BLUE' FEATURING SIMON WARD!
A feature artist in the Revealed Recordings posse that now sees the revered artist unleash his 70th release on the imprint, over 7 years of massive releases and highlights, KAAZE continues to step out from the crowd and dominate world-class audiences the globe over. From his BLK RSE alias, to collaborations with label head Hardwell, Steve Aoki and remixing the likes of Sigala, he returns back to his OG sound once again on all-new release 'Black and Blue' feat Simon Ward.
"All I ever wanted/ all I ever needed/ was to love somebody like you" soars Ward's opening lyrics, evolving atop a minimal synth-peppered beat before a bubbling house melody on KAAZE's seamless production comes in. Bringing in progressive rhythms that well and hold weight, percussive shimmers add a lightness that interweaves with the vocal harmonies. As additional elements – think trickling, oscillating pads and atmospheric pulsations – come into the fold, it's a match made in heaven that showcases KAAZE at the top of his game. More personable to reflect the person behind the KAAZE identity here on 'Black & Blue', his upcoming music is set to follow in a similar vain, revealing a closer, under-the-skin side to the artist.
Already killing it in 2023 with some of his best work on this all-new, debut-of-the-year track and with it being four years since his 2019 debut album 'Dreamchild', KAAZE is also working on a new, full-length body of work to be released later this year.'Black and Blue' from KAAZE featuring Simon Ward is out this March only via Revealed Recordings!