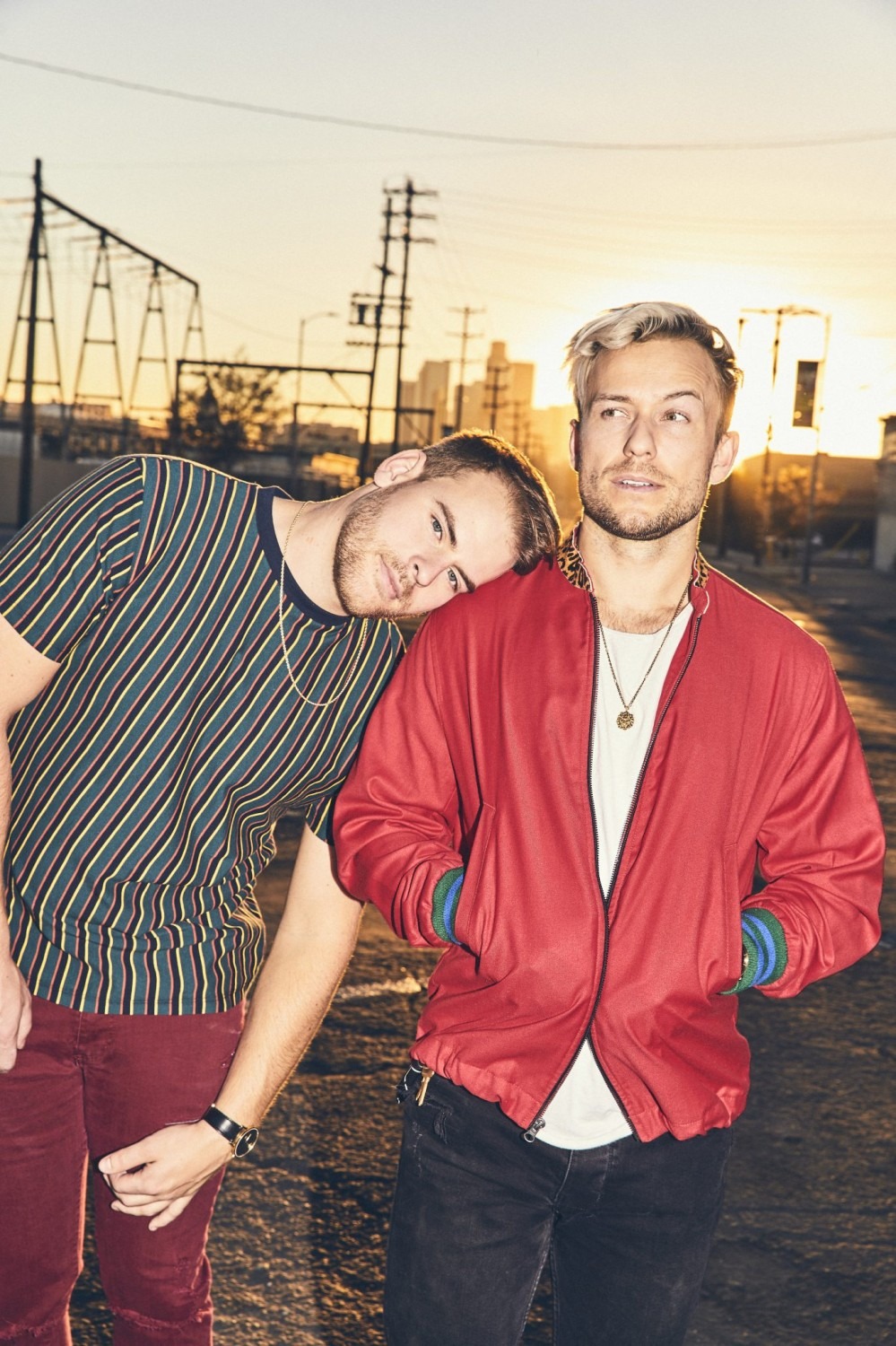 [Interview] SIDEPIECE Sits Down and Chats With Us About Touring, House Music and More.
Platinum-certified dance duo SIDEPIECE is the brainchild of Dylan Ragland (Party Favor) and Ricky Mears (Nitti Gritti). Highly esteemed producers in their own right, Party Favor and Nitti Gritti came together in 2019 to form SIDEPIECE, where they united their styles and earned a reputation for sliding between genres on the electronic music spectrum, whilst keeping firm footholds in the bass and trap worlds. At only three years old, SIDEPIECE has already racked up some of the most prestigious awards in dance music- a GRAMMY nomination for Best Dance Recording in 2021, the #1 most supported dance record in the world in 2020, and Platinum and Gold certifications in a dozen countries for their breakout hit "On My Mind."
The duo has rapidly become one of the most sought after house acts in the industry, playing some of the most iconic venues and festivals around the globe like Lollapalooza, EDC, Tomorrowland, Bonnaroo, HARD Summer, and more, and racking up over half a billion plays across their catalogue on streaming platforms to date. Check out our full interview with SIDEPIECE below now!
You were on tour for a while now, how has it treated you? What has been your favorite stop so far?
Ricky :Oh man! This summer has been crazy.
Dylan: We've been very fortunate to have a lot of amazing shows.
Ricky: Chicago was a blast because Lollapalooza was really fun; Ibiza, we didn't really even play, but it was just a fun time being there. Tomorrowland was actually so so good.
Dylan: Tomorrowland was amazing! For us, it was really cool to kind of finally start going to a lot of places that we would've been going, you know, had the pandemic not happen. Because this project started before the pandemic really hit — just before we started taking off, so going around the world and getting to play this music is great and it's hard to pick. It's just been so fun!
Speaking of Tomorrowland, that was gonna be my next question. You played there fairly recently, how did you like it? How did the European crowd differ from the United States.
Dylan: European crowds are always a little bit different, but Tomorrowland is of more of a melting pot. There was a lot of people from the US there; there was people from Canada; there was people from all over Europe; and other places around the world like Asia. So the energy energy was similar. Maybe we got lucky, but the energy at our stage was amazing. It didn't feel really any different than an US crowd.
Ricky: It could have been a US crowd to me; everyone was singing along all the same.
Dylan: Maybe everyone from the United States came to our set.
Ricky: All the British people definitely did!
How do you balance your individual artistic identities with the collaborative project because you play pretty different music on your own?
Ricky: Being [SIDEPIECE] is actually easy because it's all somewhat fitting in a lane and we mean that in a good way, because with this project, we always have purpose and direction because our goal is to always make a good house song. With our other [individual] projects, we could do anything on a large spectrum, but that's almost scary and can takes a lot of time to hone in on what you wanna do. Whereas with [SIDEPIECE], we can knock out a song before a set and pay it that night. And we do that three times a month.
Dylan: We've been able to really commit to a brand identity, sound, style, look and everything. And it's helped us also when we go to make a record. We know our parameters — but at the same time we're always, stepping outside of those and pushing the boundaries, that's how we keep it fresh for SIDEPIECE and even our own projects. We're really enjoying it.
How did you get the inspiration for 1,2 Step?
Ricky: Right before Red Rocks, we were on the couch and when we pulled up the sample and we're like, "Oh, Ciara, of course always everyone's used this let's make our own!" Then we sent it to Lee Foss and he added all his sauce and that was it. It was super simple. Inspiration can strike at any point and house music is so much fun to mess around with because it's just the sample, base and all the other stuff.
That's great. I love this track. Anything else like that coming out soon? I love a revived classic.
Dylan: Thanks! Appreciate it. We have a ton of stuff where we're sampling some older records. A lot of people are doing that right now. We kind of started that early on and, and now we're kind of like moving forward!
Trendsetters!
Ricky: We hope so!
Dylan: But yea, we have a couple really cool stuff in the works and some with some older samples that are outside of the nineties and in early two thousands pop realm. So look out for that!
Ciara just released a new song called Jump! Did you see that?
Ricky: I saw the other day! Felt very nostalgic.
Dylan: She's killing it. Always been super unique.
Any other artists you like to listen to that are like not in the EDM world?
Dylan: I love Francis and the Lights, and I think we both love punk and alternative music. I still listen to old Blink 182 all the time!
Ricky: I love Bon Iver. Sometimes really relaxed indie, acoustic stuff just hits the spot to like on an early flight or something.
Dylan: I listen to piano a lot, like Chopin and stuff. That stuff really calms me down. And a lot of times if I'm kind of stressed or if I'm anxious on a plane, I'll put that on. I feel like it really resets me. It's wonderful. Great to drive to as well.
Ricky: I love jazz too, all the corny smooth jazz. Me and my team, Mike, he always throws it on in the car when we're running a car. It's like this corny smooth jazz, but it's honestly awesome.
I think it's a great way to get musical inspiration honestly. This conversation makes me think of LP Giobbi and her Piano House.
Ricky: Oh yes! We love LP.
Dylan: She's she's great. Please shout her out in there interview!
Ricky: Shout out to LP!!
Well that's all the questions I had planned but we can talk through few silly ones since we have time. Coke or Pepsi?
Ricky: Coke for sure!
Dylan: Yes coke, if your restaurant has to say "is Pepsi ok?" then yea that should be the answer right there.
Which one of you two would you say has better festival fashion?
Ricky: Oh man! Well Dylan is the fashionista, I just copy him!
Dylan: I don't know about that!
Ricky: We're too amicable.
Dylan: Yea we can't decide.
What is one venue that you would really like to play at that you Haven't played yet?
Ricky: London Printworks! We're playing there in December, before it closes forever.
The one that was featured in the recent Batman movie?
Ricky: Oh wow! I just put two and two together! That WAS Printworks.
Dylan: Wow. Yea and Berghain would be crazy. We'd get to play techno too.
Thank you both I think that's all the time we have for today!
Additional information on SIDEPIECE:
SIDEPIECE is kicking off their newly announced headline Kiss And Tell: Second Base tour next month. Get tickets HERE and check out the tour trailer, which features an unreleased, upcoming SIDEPIECE single, HERE. The Kiss And Tell: Second Base tour follows their sold out, headline Kiss And Tell tour, which ran for several months earlier this year.