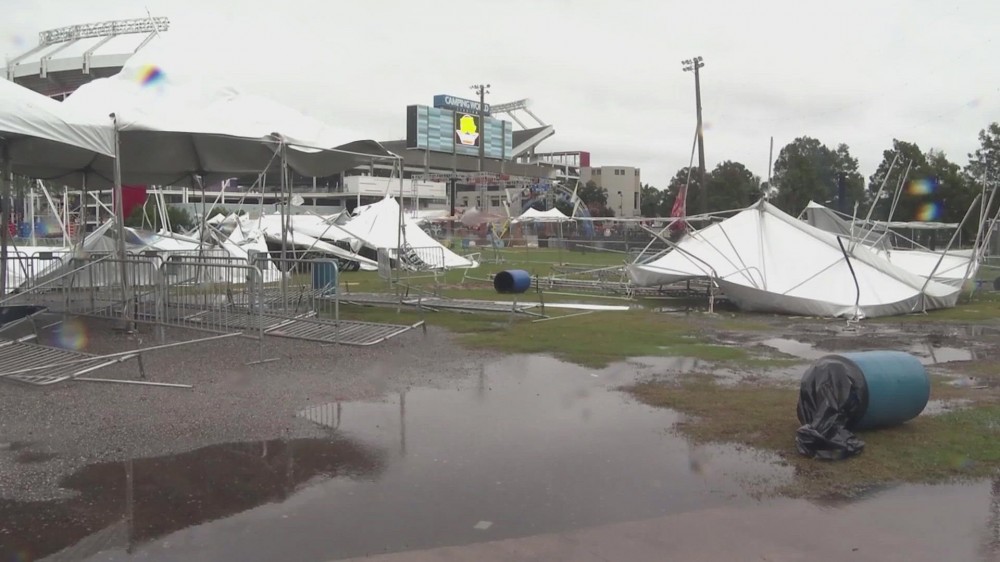 Insomniac vs. Hurricane Nicole
With Hurricane Nicole finally passing Orlando, the race is on to finalize the set up for Electric Daisy Carnival. Insomniac Events, the organizer of the annual festival at Camping World Stadium, assured fans earlier this week that they were keeping a close eye on the weather conditions and and that more than likely, the festival would proceed as planned. It seems that this is still the case despite some surface level chaos seen in video obtained by local news. A security guard at the scene told local News 6 that EDC Orlando's stages remained intact which is a great sign. News 6 has reached out to EDC Orlando organizers for comment on potential delays or other changes due to Nicole's impacts but no one has responded according to their website.
Earlier today, the festival's official twitter account released the festival map for the weekend so we can assume Insomniac has pulled though despite Nicole's best efforts.
Regardless, the EDC Downtown Takeover is still starting tonight at The Vanguard and Celine