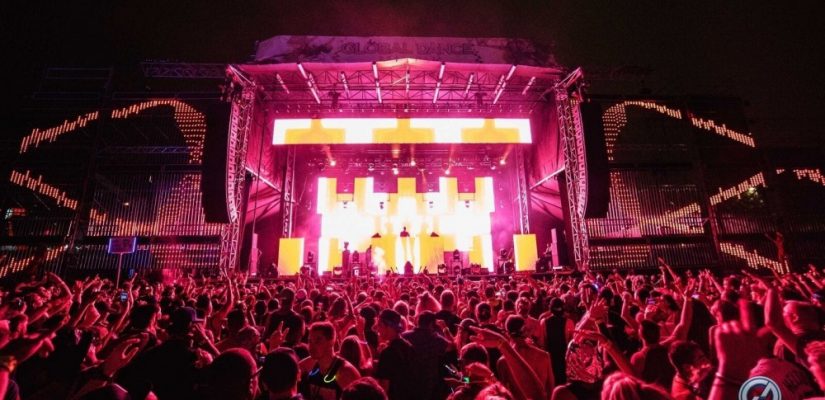 How to Prepare for Global Dance Festival 2021, Set Times & Afterparties Announced
Set times for Global Dance Festival are finally out! So be sure to call up your friends and plan out your artist lineup as one of the biggest summer festival in North America is only a few days away!
This year's edition takes place this Friday and Saturday on July 23 – July 24 at the Empower Field Stadium. The annual Denver premier festival brings some of the the industry's biggest artists and this year is no exception. Kaskade, Tiësto, Excision, and Illenium b2b Said The Sky b2b Dabin, are just some of the talented artists performing. With the dance music scene coming to a halt for all of 2020 and into the first half of 2021, Global Dance is the festival we all need! So for those who are still deciding, secure your tickets here now to make the most of your summer.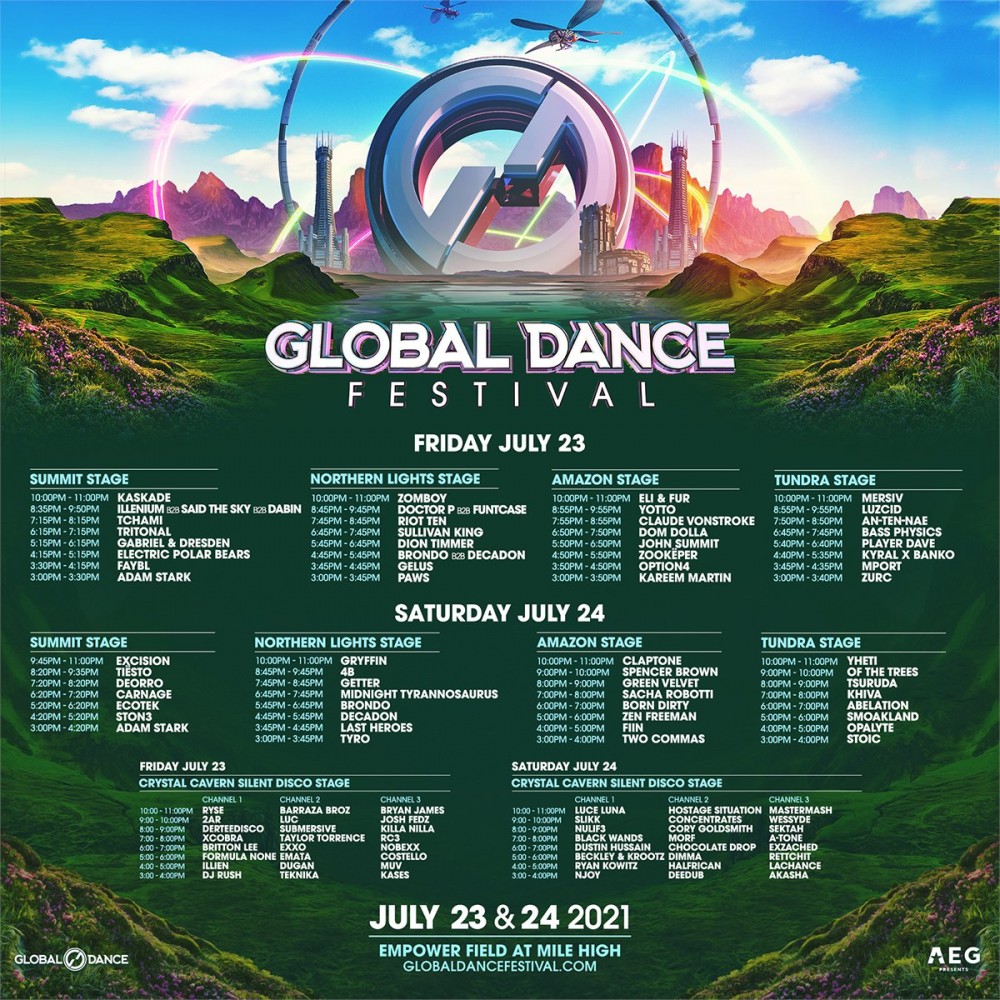 While we patiently wait through the final few days, here are a few things to take note of before the festival.
Parking
Many will be traveling from in state and out of state to the festival. For those planning to drive to the venue, please note that parking around the nearby neighborhood is prohibited. There will however be parking in the venue lots. Security will assist in directing to the parking areas. Please read the below neighborhood parking instructions from the festival organizers below.
Parking in the neighborhood streets surrounding Empower Field at Mile High is strictly prohibited. Guests who park in the neighborhoods surrounding Empower Field at Mile High are subject to citation and tow by the City of Denver's Right of Way and Permit Enforcement Division. Towed vehicles will be taken to the Wastewater Management Facility at 2nd and Umatilla for two hours after the game. To find out if your car was towed to this facility, please call 720-913-1626.
Lockers
It can be quite the hassle to carry around your merchandise, backpacks, and other rave accessories. Luckily, Global Dance has lockers to rent here. The best part yet is that they come conveniently with phone chargers to juice up!
Hydration
Denver heat is no joke! With the festival taking place in the middle of the summer, it is vital to drink lots of water. For those that aren't native to Denver, the elevated altitude change can also impact air intake and lung capacity. There will be water stations all over the festival grounds so make frequent trips there if you have to.
Food
Some of the best food trucks of Mile High will be setting up stall inside the venue. Yes so that means food will actually taste good compared to what you're used to getting at other festivals. Not only that, you get a chance to support the local businesses.
Attractions
The festival grounds will feature colorful art installations that are perfect for photo opportunities. To the Global Dance veterans, some of your favorite art attractions will be making a return as well as new ones. Additionally, there will be a silent disco to mix things up. Switch between 3 channels of music as you rock out with your friends.
Afterparties
After the festival is over, you and your friends may want to grab a bite to recharge from the night. Or, you can hit up one of the after parties to keep the night rolling! The iconic Church and Temple venues in Denver will have Tchami, Green Velvet and even a special artist hitting the decks throughout the weekend. Deorro will also be taking over Reelworks on Saturday.