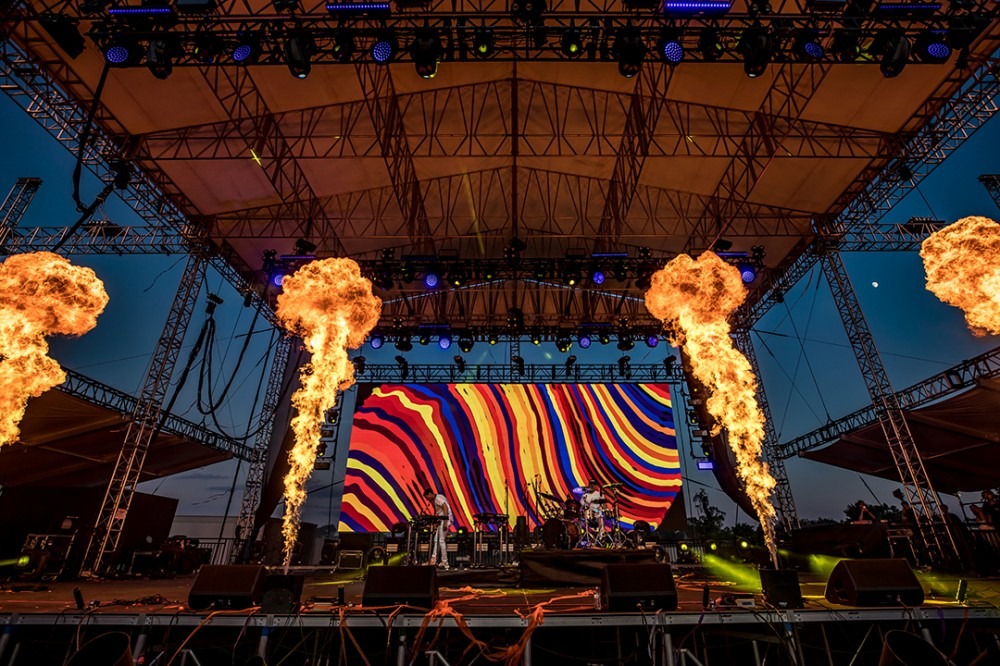 Here Are 5 Acts to Catch at Moonrise Festival 2022
Baltimore's biggest music festival, Moonrise is only a few days away! The highly anticipated festival is returning to the Pimlico Race Course on August 6-7. Moonrise is always a fun festival due to the diverse lineup. This year will be a special one as it was acquired by Insomniac. Here are 5 acts that you need to catch this upcoming weekend.
We all know who Porter Robinson is and love his music for his uniqueness. What some people don't know is that he debuted a new alias called Air2Earth at Second Sky festival last year. Air2Earth is Porter's alias where the music is more focused on airy disco and progressive house. This will definitely be a great chance to see Porter demonstrate a different side to his musical talents. He performed earlier this year at EDC Las Vegas and fans were in love. This will be especially magical since he is performing the sunset slot at Stellar Stage on Sunday.
If you are all about the melodic bass, Dabin is someone you must see live. He is one of the fastest up and coming DJ's and has collaborated with ILLENIUM, Seven Lions, Elephante, Said the Sky and many more. He dropped his Between Broken album earlier this year so expect some great tunes from this piece of work. He also plays some epic live guitar solos throughout his performance. He is taking the decks at 5:30pm at Stellar Stage on Sunday.
Another act you do not want to miss is Two Friends. The LA based duo gained popularity for their remixes, original discography, and hour-long "Big Bootie" mixes. Their Big Bootie mixes are all over their Soundcloud and feature some of the best/unique mashups that you will listen to. They bring all the vibes and energy that you need this summer and you can expect the same during their set. The duo will be performing on Saturday at the Stellar Stage at 7:30pm.
Moonrise is known for their hard hitting bass and dubstep lineup so we had to recommend ATliens. The masked duo are known for their out of the world gritty bass and heavy basslines. They might as well be real aliens as their music is straight extraterrestrial and bring you on a sonically charged journey. The duo is performing at 5:30pm Saturday at the Stellar Stage.
Lastly, RL Grime B2B Bauuer should also be one of the acts on your list to see. The synergy between the two bass dons works very well and their B2B's have always been insane at the festival performances. Both are long time veterans in the scene and experts at reading the crowds and controlling the energy/hype levels. They will be throwing down one of the hardest sets this weekend for sure. See them tear up Lunar Stage on Saturday at 8:30pm.