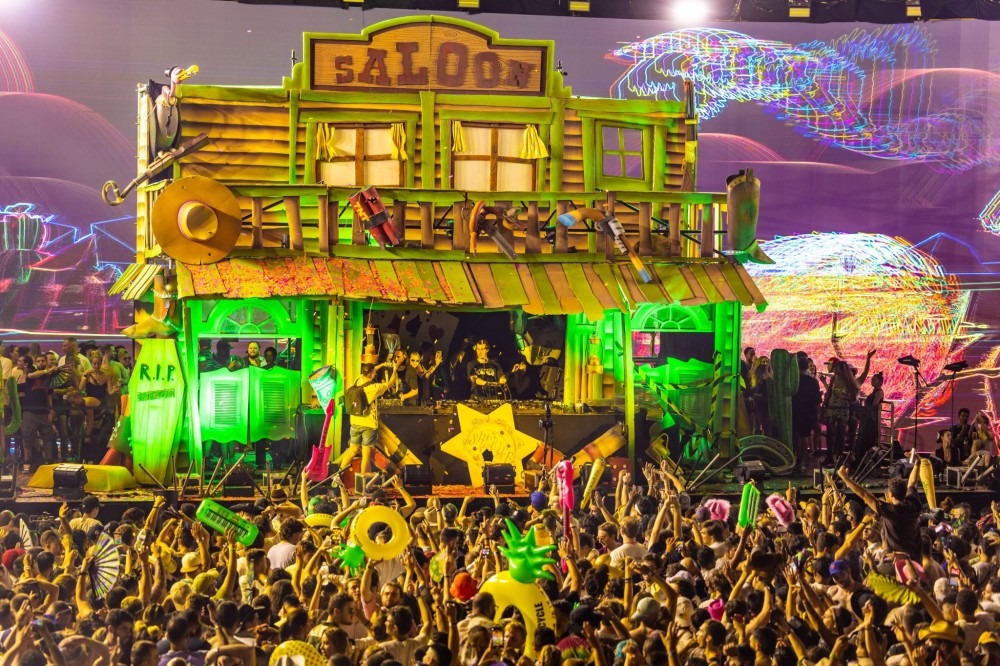 [EVENT REVIEW] Elrow Brings the Wild Wild West to Brooklyn Mirage
Elrow, the internationally renowned colorful party, took its carnival style brand to new territory by transforming the new Brooklyn Mirage into the Wild Wild West. Far Rowest went down at the iconic New York City venue for more than 12 hours of nonstop music and dancing. The sold out annual affair started at 6 p.m. on July 23 and went strong to past sunrise.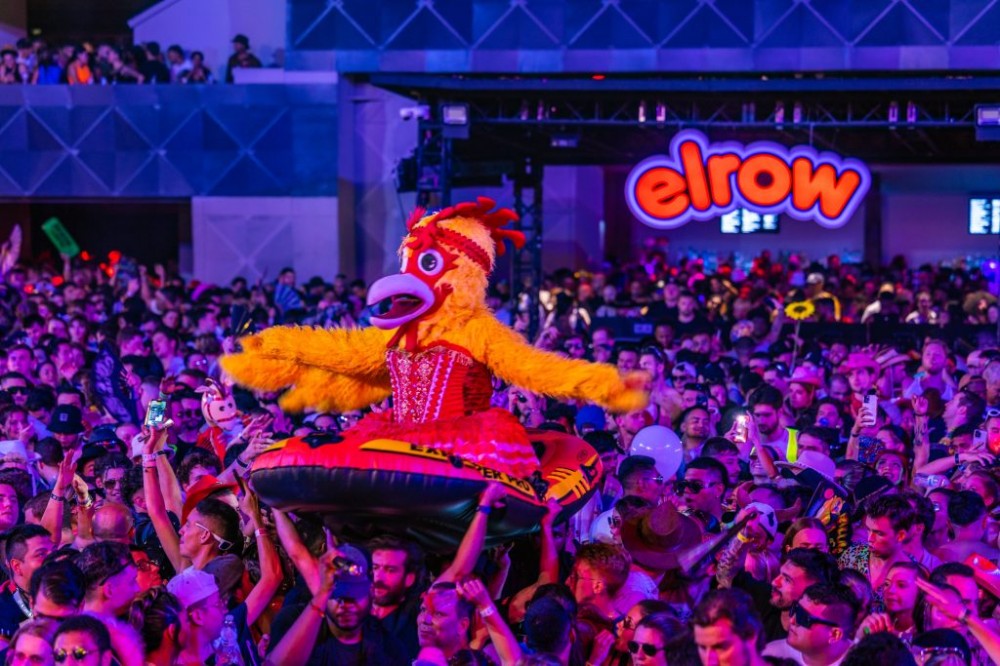 The Music
Elrow took over the Brooklyn Mirage and Avant Gardner's Kings Hall for two stages of musical mayhem. Paco Osuna headlined the recently renovated Mirage from 3:30 a.m. to sunrise. Before him, Cloonee, Jean Pierre b2b Toni Varga, Franky Rizardo and Martin Ikin b2b Joshwa had the crowd moving. Shermanology played a special sunset set, while Francis Mercier played the slot in Kings Hall. Honey Luv brought the heat in the indoor venue until midnight, followed by Nez, Melé and Mason Collective until sunrise. Both stages were packed and vibing all day and night.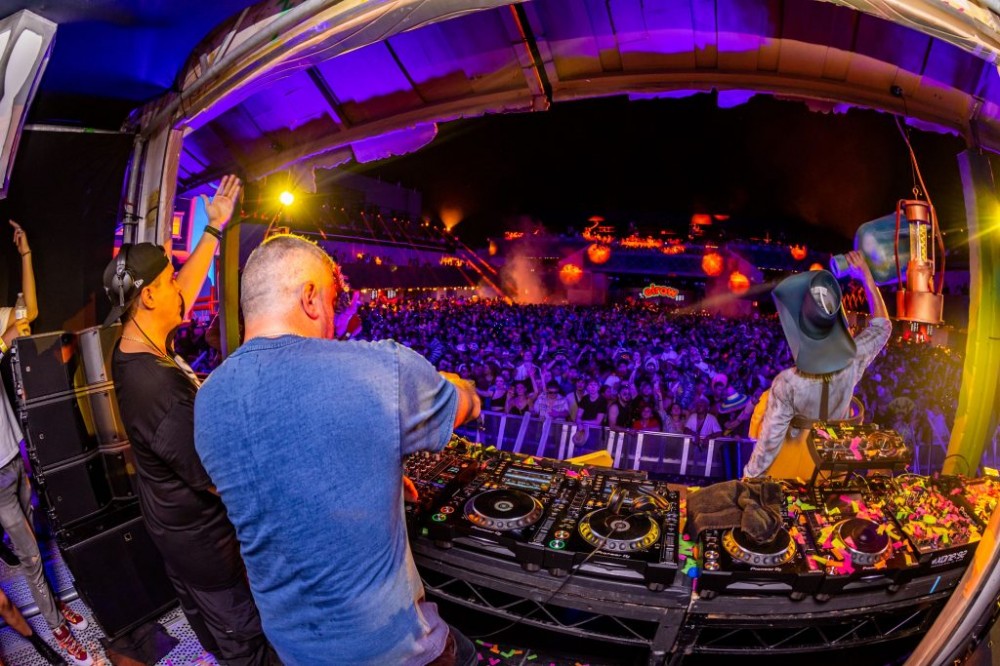 The Experience
Popping lineup aside, elrow is known for elaborate production and decorations and zany interactive performers. Elrow's yellow mascot chicken, Rowgelia, surfed the crowd on an inflatable boat. Elrow also brought a larger-than life cowboy and other western characters to the Mirage dancefloor. Rainbow lights and confetti rained down on the crowd several times.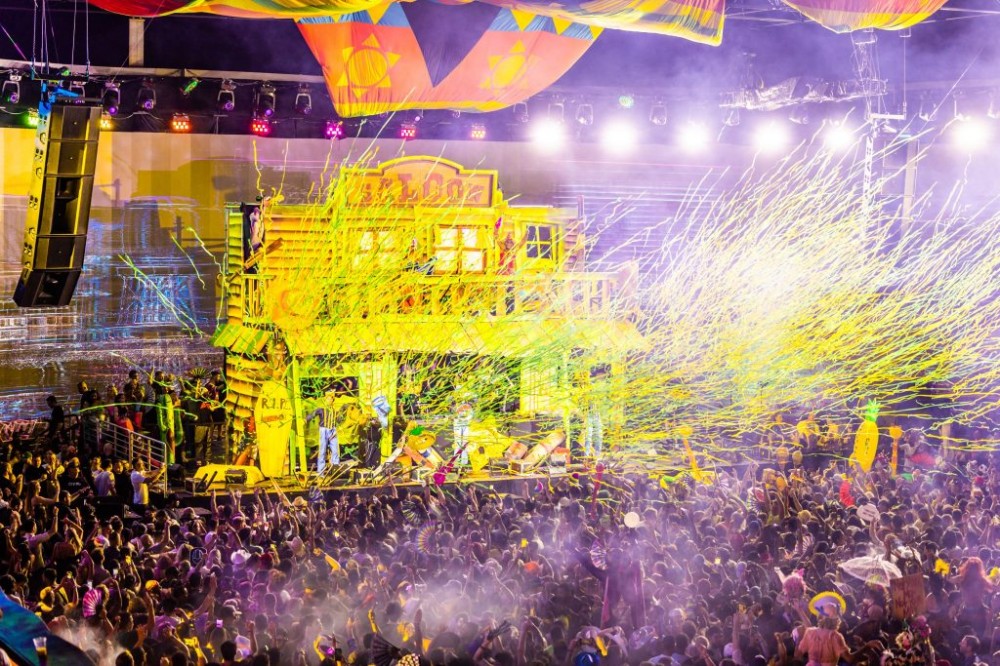 The centerpiece was a huge saloon propped in the middle of the main stage, with a balcony that some lucky people danced from. Instead of bringing an abundance of physical decorations this year, elrow draped multi-color banners over the stage and created the magic on the massive LED screen. Running horses and other custom-made visuals shone behind the saloon, pushing the elrow concept to the cutting edge of high-level production.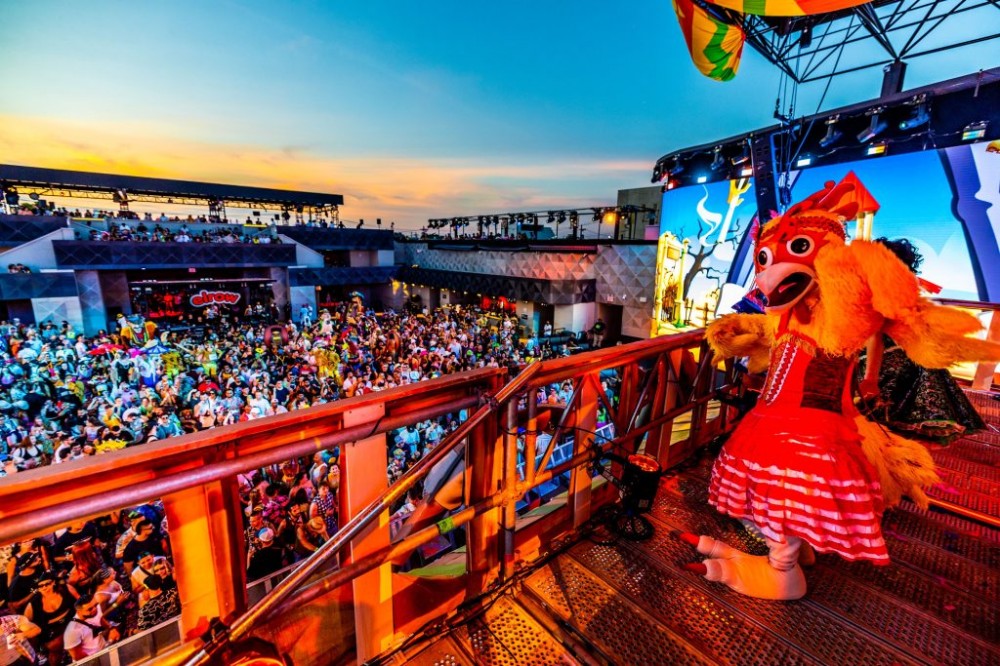 The People
Returning elrow fans go all-out with eccentricity and first-timers are quick to fit in. There were plenty of bright cowboy hats and creative outfits. This was not an event where people kept to themselves. Many friends and memories were made. Until next year – or the takeover at the next city!