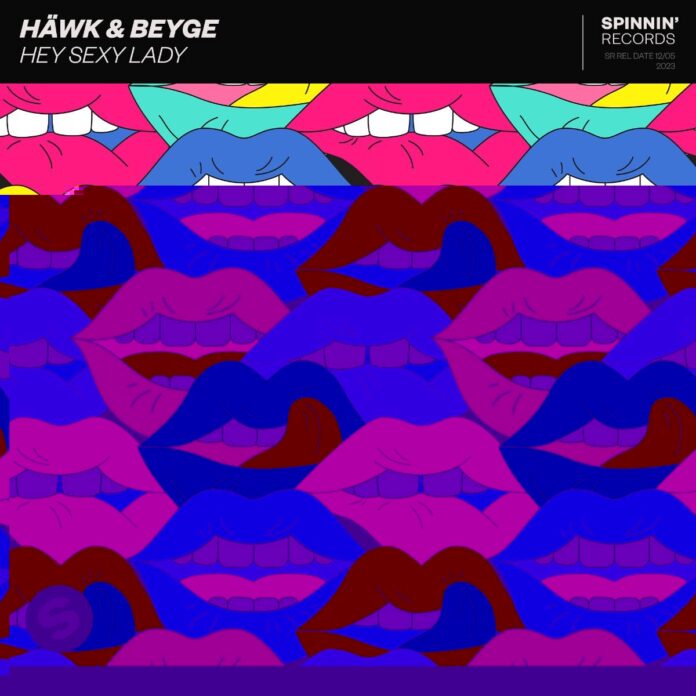 HÄWK & BEYGE on a sensual night out !
Making some hot moves again, up-and-coming DJ/producer HÄWK has teamed up with his trusted partner in crime BEYGE for the sultry new single "Hey Sexy Lady." Following their earlier ventures, the Italians work up some classic hooks into their own club vibe, this time reviving the eponymous early 00's Shaggy tune to create a sensual house track that's got all the ingredients to soundtrack this summer's most sweatiest nights. Better make your moves when this lady hits the floor, she's coming for you now, at Spinnin' Records.
Riccardo Falconelli aka HÄWK has turned into a steady force in recent years, producing some floor favorites as he shaped his sound into a mix of club and tech house vibes with world famed hooks from pop, hip hop and R&B. Last year, he reached a definite milestone, garnering widespread DJ support and millions of streams with hit tunes "No Diggity" and a popular remix of Disco Fries tune "Family Affair." Not coincidentally, these tracks both saw him team up with fellow Italian artist BEYGE, known for his deep explorations of tech house music. Last year's tunes "Lose Yourself" and "The Next Episode" further put him on the map as one of the club scene's most promising tastemakers, making any new production from his hand one to look out for.
And now, the hit producers have joined forces again! "Hey Sexy Lady" is nothing but a clear shot at this summer's dance floors, blending the airy horns and lustful lyrics from Shaggy's 2002 original with sturdy beats and upwinding percussion. In this shape, the groove sets an energetic backdrop to those famous chorus hooks, perfected by rousing drum crescendos and catchy sound effects.
Sure enough, HÄWK and BEYGE have already proven multiple times they know how to take a classic tune to a next level. "Hey Sexy Lady" sees them further develop this talent, dropping some raw punchy tech house beats and bass chords as a cool counterpart to those sultry melodics. The result is an irresistible DJ weapon, hot blooded and funky, ready to raise the temperature in a surely memorable festival season.