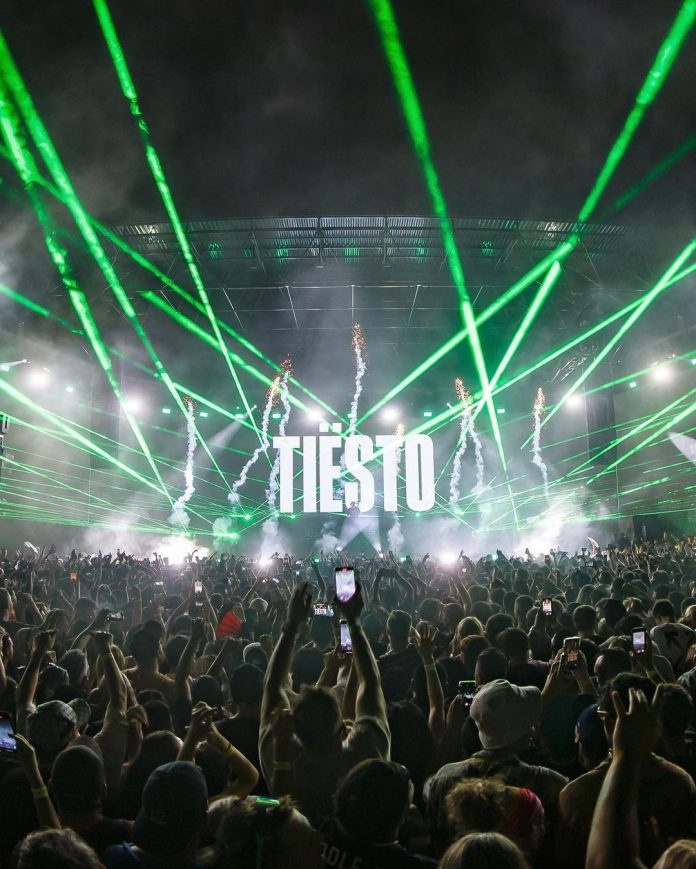 [Event Review] Tiësto Brings the Heat with Two Sets in One Day at Brooklyn Mirage
cover photo credits: @ChrisLavado
This past Saturday, Tiësto made his grand debut at the Brooklyn Mirage for two b2b shows made his return at the Brooklyn Mirage for two b2b shows, one sunset and one at night. There's not many DJs that can bring the type of energy and hype that the godfather of EDM can bring.
I personally attended the night show and wow was it an epic night. This was my first time at the Brooklyn Mirage for the new summer season. The venue is now even more popular around the world for its high class production and large LED screens. It is also located in New York so the energy is on another level here. Then with such a huge household name like Tiësto's, it draws in crowds of all ages.
Starting off the night was Luis Torres who warmed up the crowd with some great house tracks and upbeat transitions. Then when Tiësto took the decks, it was a huge dance party all across the packed venue being that it was sold out. For 2.5 hours, the Dutch DJ took us on a journey, dishing out many of his classics but definitely many of his newer songs. 'Red Lights' and 'Adagio for Strings' always spark a nostalgic reaction throughout the crowd. Then we have his platinum hits 'Jackie Chan', and 'The Business' which absolutely took over the radio waves when they came out. HIs newer tracks '10:35′, 'Lay Low', and 'Don't Be Shy' are also groovers perfect for in between the more explosive tracks. Tiësto ended the night with 'Savage' which he collaborated on with Deorro.
Tiësto is currently on tour and you can see all his tour dates here.