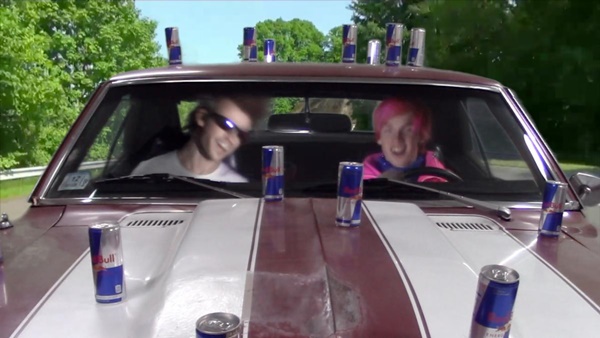 Gupi Shares New Single And Video "Thos Moser"
Gupi Thos Moser – Gupi makes funny music for you to listen to and enjoy. The rising California-based producer/songwriter releases the hotly anticipated new single and video "Thos Moser" featuring Fraxiom — the first fering from Gupi's forthcoming 11-track electronic amalgamation None, due out on February 25th  Dylan Brady's burgeoning Dog Show Records imprint (100 gecs, Alice Longyu Gao). Watch "Thos Moser (feat. Fraxiom) HERE and stream the track on DSPs HERE. Album artwork, tracklist and more information below.



With its video viewing like an addictive, mile-a-minute, stream consciousness 'Where's Waldo?' pop culture references or a sentient YouTube comments section fuelled by bong rips, energy drinks and the McDonald's value menu, Gupi explains that "Thos Moser is about making the best out unfortunate circumstances and disregarding the authority and societal norms that put you there."
"Thos Moser" arrives one week before Gupi releases his new album None —  an incredibly fun, left--center album meshing influences from across the lexicon electronic music into a disorienting and refreshing experience showcasing Gupi's penchant for sonic experimentation and exploring unconventional ideas.







"'None' is all about my personal experiences over the course my life and how I have grown and learned from them," Gupi explains the forthcoming album. "Every song is a component to my overall self discovery. These sorts feelings can be very hard to express with just words so I try my best to do it with funny sounds."



Follow Gupi Via:
Follow Dog Show Records Via: