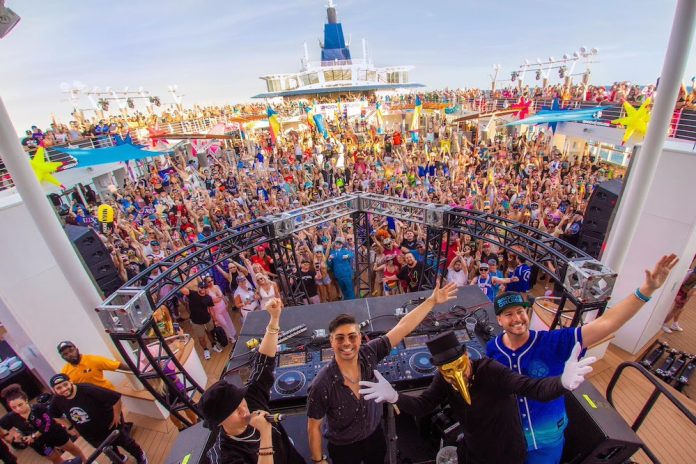 Groove Cruise Announces Whet Foundation's Charity & Mental Health Initiatives for 2024 Sailing
Groove Cruise has announced the Whet Foundation's charity and mental health initiatives, as well as artist-hosted activities for its sold-out 20th-anniversary sailing. Set to take place Wednesday, January 24 – Sunday, January 28, 2024, Groove Cruise will sail from Miami to the private island of Great Stirrup Cay in the Bahamas on the award-winning Norwegian Encore, Groove Cruise's largest and most luxurious ship to date.
Whet Foundation
Started by Whet Travel and Groove Cruise's founder Jason Beukema, the Whet Foundation nonprofit (501c3) seeks to impact the communities visited by Whet Travel cruises, even inviting cruise attendees to donate and volunteer at their events. The foundation gives back to the communities they visit by providing essential items like clothing, food, school supplies, beach and community cleanups, painting and art programs, providing facility repair and improvement costs, and more. 
In an effort to connect with the communities in the Bahamas, Whet Travel will participate in a number of charity initiatives for Groove Cruise 2024 including their annual Destination Donation. Led by the Groove Cruise team and a group of volunteers, the trip will give back to the community of the island of Great Harbour, which is just a short boat ride away from Great Stirrup Cay and is home to around 800 individuals who face a number of challenges due to limited resources. 
Destination Donation will visit and give back to the only public school on the island, RN Gomez Comprehensive School with contributions that will directly enhance the children's educational journey as most kids currently walk to the school. The trip will also visit Revival Time Highway Church of God to aid in the reconstruction of the church in order to provide more support for their youth programs. During the Whet Foundation, volunteers will be able to give donation items to the children and engage with the community through interactive activities. Interested attendees can register to volunteer here.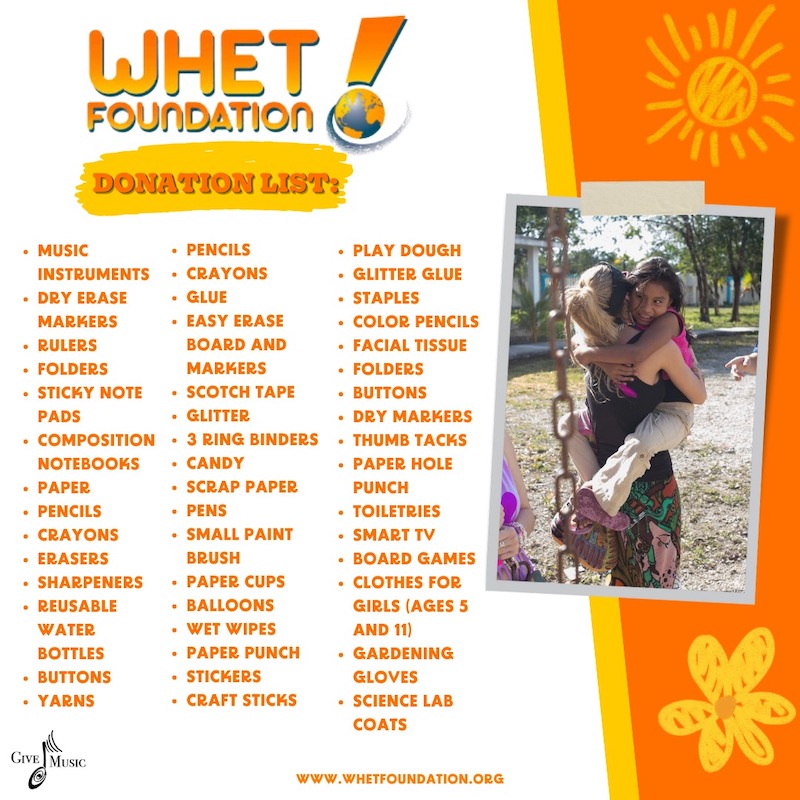 Groove Cruise 2024 will also welcome back Neon Owl to host various music industry talks including "Behind The Artist Talk" and "Speed Networking & Industry Connections". Beukema will also host the annual "Celebration of Life" ceremony to honor loved ones who are no longer with us. Guests will have the opportunity to share their stories and write messages on biodegradable note cards that will be put together in a wreath to be thrown overboard. 
Groove Cruise has also announced several artist-hosted activities, a favorite among attendees, as it allows genuine artist-fan interactions that most large-scale events do not have. Fans can sign up and donate to Whet Foundation for a chance to participate in a wide variety of artist-hosted activities including Hot Ones challenge; Super Smash Bros tournament; whiskey, tequila, and wine tastings; workout classes and yoga; poker tournament, Blackjack game, and Jeopardy game; and much more. Among the activities include a bar crawl with MiTiS, Mario Kart with VNSSA and Lilly Palmer, an NBA 2K tournament with Gene Farris, yoga with LP Giobbi, and more. Fans can also elect to join one of the artist-hosted dinners on the ship with artists such as Markus Schulz at Onda by Scarpetta, Gem & Tauri at Teppanyaki, Gabriel & Dresden at Cagney's Steakhouse, and more. On Great Stirrup Cay, there will also be a handful of artists leading excursions as well such as the Wave Runner tour, Zipline, Swim with the Pigs, and Kayak tour, to name a few.
About Groove Cruise 2024
Sailing will feature 96 hours of nonstop music, as well as Groove Cruise's signature immersive programming, which will include 11 stages boasting world-class production, daily themes with curated parties, and beachside destination parties, as well as the recently announced Whet Foundation charity initiatives and volunteer opportunities.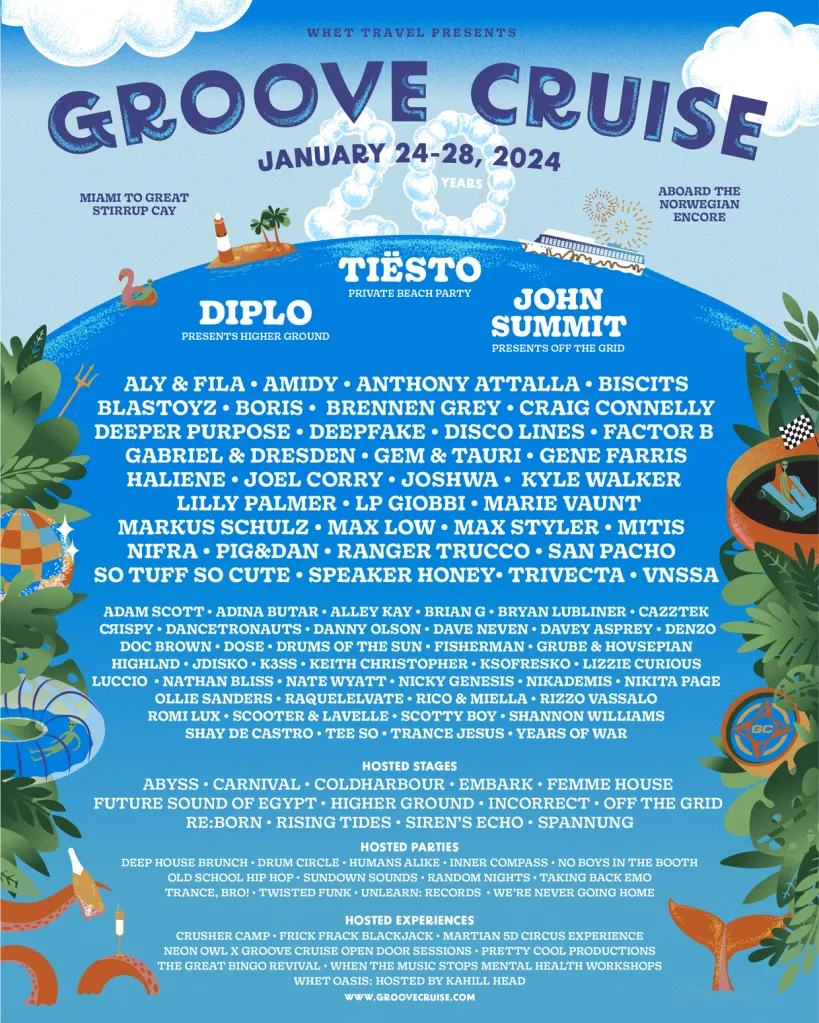 The 20th anniversary celebration will feature headliners Tiësto, Diplo, and John Summit as well as support from a vast lineup including Aly & Fila, Amidy, Anthony Attalla, Biscits, Blastoyz, Boris, Brennen Grey, Casmalia, Cocodrills, Craig Connelly, Deeper Purpose, Deepfake, Disco Lines, Factor B, Gabriel & Dresden, Gem & Tauri, Haliene, Joel Corry, Joshwa, Kyle Walker, Gene Farris, Lilly Palmer, LP Giobbi, Marie Vaunt, Markus Schulz, Max Low, Max Styler, MiTiS, Nifra, Pig&Dan, Ranger Trucco, San Pacho, So Tuff So Cute, Speaker Honey, Trivecta, VNSSA, and more. 
Tickets for Groove Cruise 2024 are currently sold out, but you can join the waitlist here.