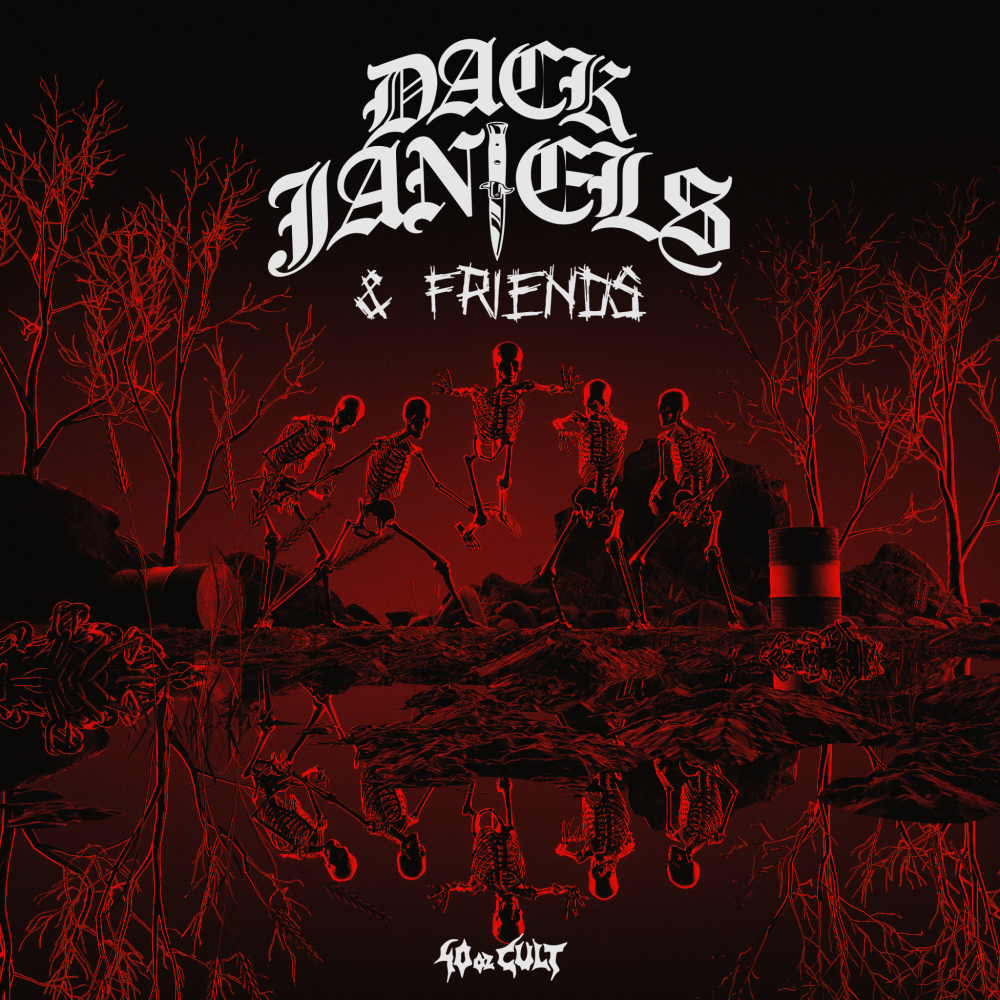 Founder of 40oz Cult Dack Janiels Drops Fire EP
The Founder of 40oz Cult, Dack Janiels, dropped a pleasingly heavy EP with a few of his pals. Officially called Dack Janiels & Friends, the EP is a powerful display of the LA-based DJ's creative ability.
Blasting right off, you get hit in the face by 'Death Penalty' with MUERTE. As you continue, you're taken to the next level while listening to Dack Janiels' bumping track alongside BLVNKSPVCE 'Norcal'. Winding it up is 'Blast Masta' with SQISHI and 'Hotta' with Izadi guiding you to a heated ending (listen below).
The talented EDM artist was more than pleased to put out this EP beside a few of his beloved fellow DJs; here's what Dack Janiels told us about it:
"To say that I'm stoked for this EP is an understatement. Being able to host four separate collaborations on my label with some of my favorite producers is incredible on its own, but all of these producers are alumni from 40oz Cult, which makes this even doper. I highly encourage any listeners to go take a dive on all of their discographies; you won't be disappointed!"
Indeed, you won't be disappointed by the new Dack Janiels & Friends EP, as is true with most of his work. Previously in 2022, he released 'Welcome 2 Hell', 'Open Ur Mind', 'Slide Dub' and '776'. Most recently accompanying Borgore at Exchange LA for a massive show.
If you're curious about what else Dack Janiels has going on, check out his social pages and don't forget to give the new EP a listen above.