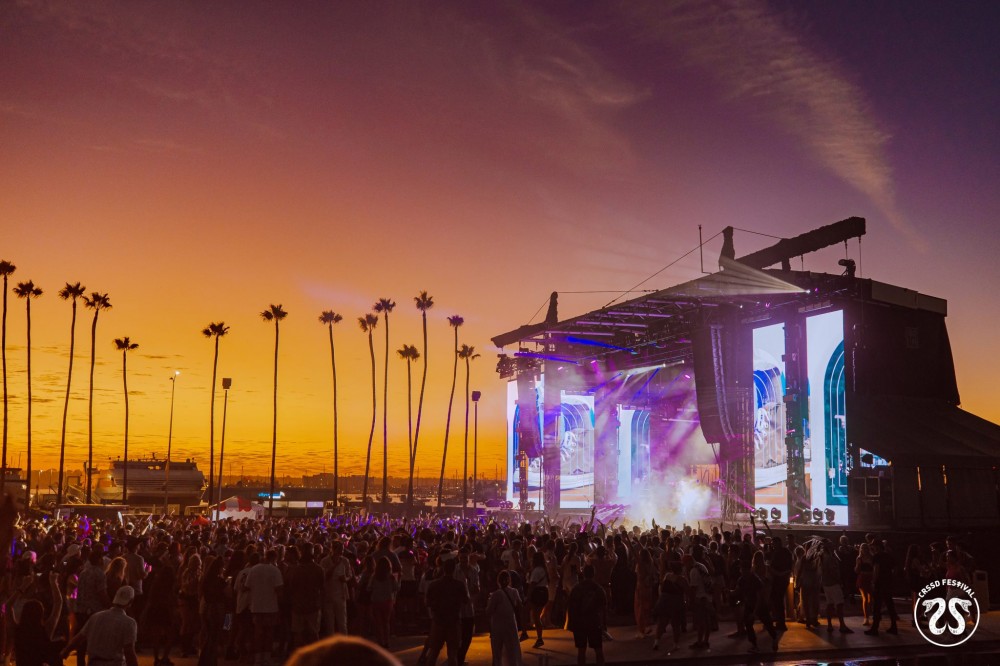 [EVENT REVIEW] CRSSD Festival Closes Out Another Successful Year
CRSSD Festival closed out another successful calendar year with some of the finest tunes from some great artists of house and techno. The event sold out with beautiful sunsets, good vibes, and great music. Attendees got to dance from day until night, overlooking the ocean and lights on the infamous pirate ship. The ship being overtaken by a Kraken added extra excitement to the event. A wedding occurred simultaneously on a ship so they got to listen to some CRSSD tunes as well. Waterfront Park packed itself in with plenty of house and techno lovers last weekend. And now…for my review!
Saturday
Saturday had so many artists I wanted to see. So, I couldn't just settle on one when I arrived. I walked in and listened to some sounds of AC Slater at the Palms. His set definitely felt like a jungle house set. He didn't play any Nightbass, which is what I was expecting. But overall still a danceable set that got the crowd pumping. Next, I walked on to City Steps to finally check out Testpilot, deadmau5's techno alias. To my surprise, you could hear his signature progressive sounds but he entertained me with its difference. That difference was the bouncy techno bassline, and I think the crowd certainly enjoyed him too.
Furthering my curiosity, I headed to Ocean View where DRAMA played. She gave a great performance, singing her music live and letting the ocean breeze wash over the area. The atmosphere here was great; everyone had dancing space and her music sounded reminiscent of Odesza's soundscape so you know it provided chill, emotive vibes. 
Now, Stephan Bodzin delightfully surprised me. His melodic techno tracks included ones from his Boavista album. I enjoyed his set a lot, as this was my first time seeing him. I had heard about him and now I finally got to hear him. CRSSD seemed like the perfect venue for him. Deep melodies have my heart and so does his sound. His set took me to European warehouses that breathe techno.
Hayden James just moved to the US and he was happy to be playing here. I vibed to all his tracks the entire set. He opened and modified his track 'Just A Lover' to an unexpected deep festival cut. Then, he mixed 'Foolproof' with Gorgon City's 'Tell Me It's True'. What's more, he threw in 'Favors' and brought back Eric Prydz' 'Pjanoo'. I thoroughly enjoyed dancing and listening to him for the first time as well. His excitement while performing got the crowd excited; a wholesome set from a wholesome guy.
DUCK. SAUCE.
When I say set of the weekend for me, I mean it. A-Trak and Armand van Helden – you guys rock. You want the best in house music? Please see Duck Sauce because their disco house set, and theatrical performance absolutely knocked it out of the park for me. We've all seen Armand alone and we've followed A-Trak throughout his career. Both are standout producers and legends of the industry. But together? Man, their retro 80s visuals, duck bills, and matching jackets got the people going. Their visuals included an eclectic mix of Fresh Prince clips, 80s singers, dancers, techtonik dancing, and of course, the running of a million ducks. With tracks like 'NRG', 'Barbara Streisand', 'Big Bad Wolf', A-Trak's remix of the Yeah Yeah Yeah's 'Heads Will Roll', 'aNYway', and more, you could not ask for a better set. They closed out Ocean View without a soul standing still. 
Ending the night with MK at The Palms, he played an atypical set to my expectations. Compared to his previous piano/deep house sets, this set took a different direction with more jungly, hard-hitting beats. The crowd didn't stop jiving though which is what CRSSD is all about–the music. And when he incorporates '17' into his set, you just know everyone sings along.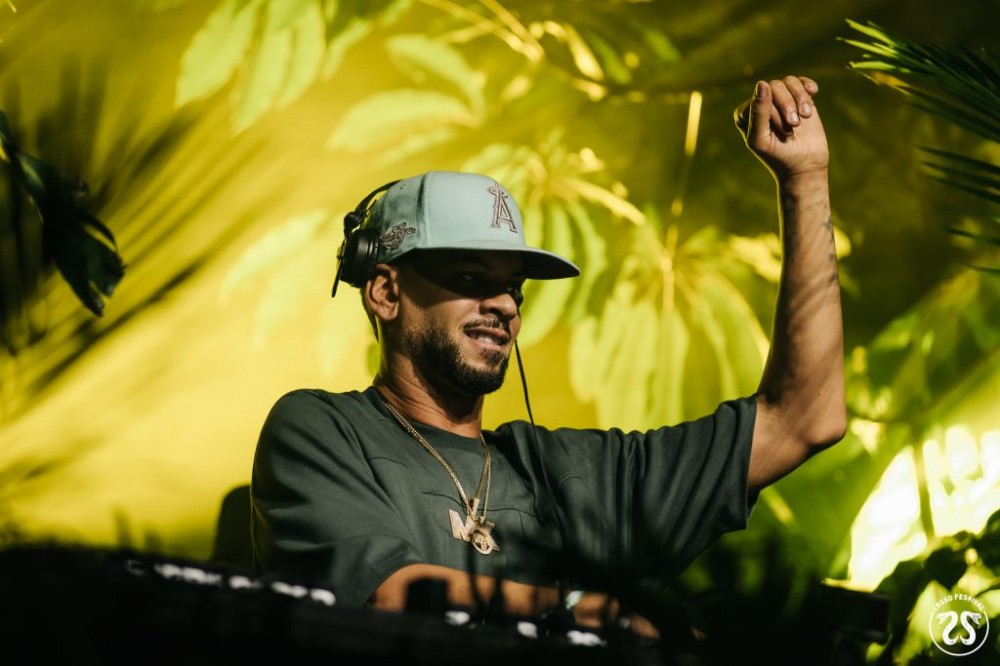 Sunday
For those that went Sunday, I can only imagine the best in beats from Fatboy Slim, Richie Hawtin, Fred Again.., and Reinier Zonneveld. Though I did not attend, I know whichever stage you chose, you're going to find the music you want. I wish I could see everyone for even just a little bit. But some sets just captivate you, making you stay.
CRSSD is my favorite festival by far. From food, production, music, and atmosphere. Not to mention, it's a good weekend getaway in San Diego with the water right there. Also, the event's aesthetic is everything. You can even dance in fountains! It's great to see CRSSD expanded with DAY.MVS in August and FNGRS CRSSD for club shows. I can't wait to see what artists they bring next year.
Follow CRSSD Festival here and stay tuned for future events.