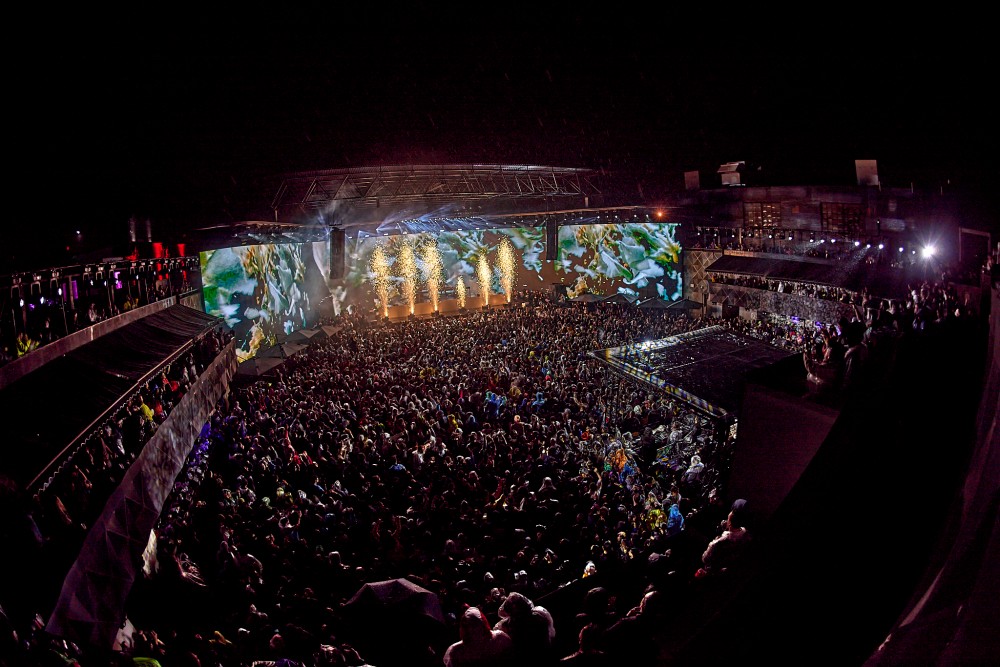 [Event Review] Anjunadeep Takeover at the Brooklyn Mirage
Anjuna family united as one this weekend in the big apple at the iconic Brooklyn Mirage. Weekenders were able to enjoy two b2b anjuna shows in Brooklyn. Friday night was an Anjunabeats takeover while Saturday had Anjunadeep showcasing their music.
Lets just say the vibes were impeccable even very early on into the night. The Anjunadeep family were playing sets all night at both Brooklyn Mirage and inside the venue at Avant Gardner. Starting at 12am, James Grant & Jody Wisternoff took the decks and played out a heartwarming set before Eli & Fur took center stage. Their music was hitting all the right vibes as the crowd was grooving to 'You're so High' and their latest track 'Skyway'. Then Tinlicker took the decks at prime time and it was bliss. Their music is so ambient and euphoric, perfect for the amazing visuals at the Mirage. The visuals this night were so majestic that it can even put festival main stages to shame. 'Because You Move Me' made my night for sure since it is one of Tinlicker's top hits and for good reason.
If you want to attend a show at Brooklyn Mirage this summer, be sure to check out their website for all upcoming shows.