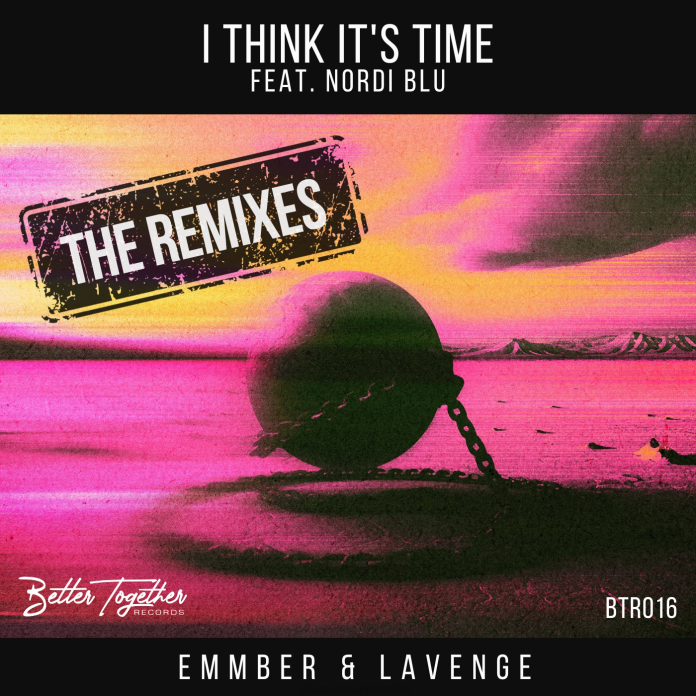 EMMBER & LAVENGE Release Remix Package For 'I Think It's Time'
Get ready for a sonic explosion! Better Together Records is ecstatic to unveil the remix package for the breathtaking melodic house sensation, "I Think It's Time." The original, a magical collaboration between the maestros EMMBER and LAVENGE, was already a masterpiece. But now, brace yourselves for a journey into new sonic dimensions as this remix collection is set to elevate the track to uncharted territories.
Unveiling a Musical Odyssey
The anticipation is over! EMMBER and LAVENGE, the wizards behind the original enchanting melody, have collaborated with the soulful Nordi Blu, whose vocals added a poignant touch to the original track. This time, they've teamed up with the versatile duo Jakk'D, bringing a unique Jersey Club twist to their remix, crafting a rhythm that's both fresh and familiar. Get ready to groove like never before! Meanwhile, EATA, a rising name in the EDM scene, crafts a melodic techno masterpiece, using Nordi Blu's vocals in an ambient manner, ensuring the track's powerful message remains intact.
The Remix Titans: Crafting Sonic Wonders
In the heart of this remix spectacle, we have the incredible TONEZ, claiming the throne in the 'I Think It's Time' Remix Contest. With electrifying 140 BPM techno/trance hybrid beats, TONEZ has given the track a mesmerizing boost. But that's not all! Luie Beat, the deserving runner-up, has delivered a Vegas-style techno banger that will make your heart race and feet move.
While the original 'I Think It's Time' was a beacon of liberation and progression, this remix package amplifies its essence. Each remixer has turned up the heat, ensuring high-energy versions that resonate with the song's core message. Lastly, get ready to be blown away by this remix bonanza, a testament to the power of collaboration and creativity. In conclusion, let the beats take you on a journey!