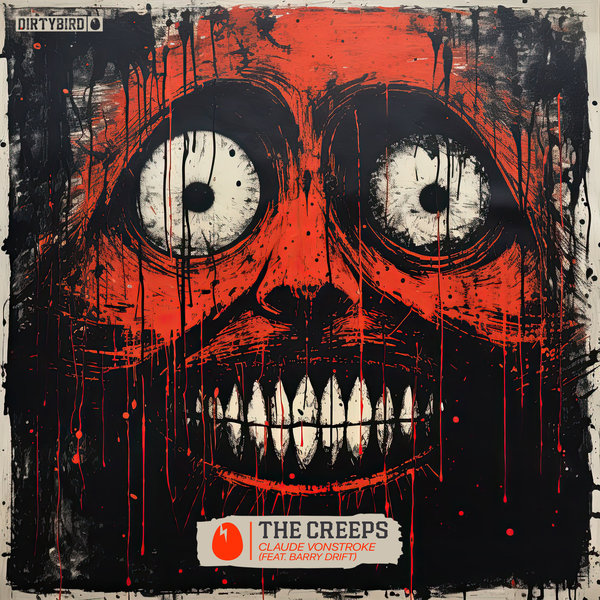 Claude VonStroke Haunts With Halloween-Themed Track, 'The Creeps'
It's that spine-chilling time of year, and Dirtybird Records' very own Claude VonStroke is turning up the fear factor with his latest Halloween-inspired house track, 'The Creeps'. Not only does this track embrace the eerie essence of the season, but it's a hair-raising tale of horrific hallucinations. One that is sure to send shivers down your spine. The concoction of spellbinding melodies, shadowy rhythms, and Barry Drift's ghoulish pitched vocals in 'The Creeps' is nothing short of an electrifying house hit that'll leave you with goosebumps.
The Creeps Unveiled: A Halloween House Anthem
Stepping into the supernatural soundscape, 'The Creeps' brings a devilish blend of beats and melodies that defines the essence of Halloween. Claude VonStroke doesn't stop there; he's enlisted the talents of Dirtybird's very own rising stars – Steve Darko and Mike Kerrigan – to remix this spine-tingling anthem. Firstly, Steve Darko infuses his signature tech-heavy funk. Secondly, Mike Kerrigan takes a darker club-focused approach. Furthermore, both remixes capture the haunting essence of VonStroke's original, promising a dancefloor experience like no other.
Meet Steve Darko, the underground house scene veteran, whose unique sound caught the attention of Claude VonStroke himself. Additionally, Darko's remix of 'The Creeps' is a testament to his prowess, delivering slinky basslines and deep synth stabs that'll get your heart racing. On the other hand, Mike Kerrigan, one of Dirtybird's promising talents, brings gritty textures and dissonant tones, enveloping you in the chilling vibe of 'The Creeps'.
Join the Ghostly Gala: Halloweekend with Claude VonStroke
Lastly, as the spooky season unfolds, Claude VonStroke invites you to a night of supernatural sounds. This ghastly fun will take place at Audio in San Francisco this Halloween weekend. He will play longside DJ E-Clyps and Joanna Magik.Further, be ready for a ghoulish gathering that'll haunt your memories. In conclusion, Claude VonStroke's 'The Creeps' is out now on Dirtybird records, and can be streamed below, enjoy!
Claude VonStroke – The Creeps | Stream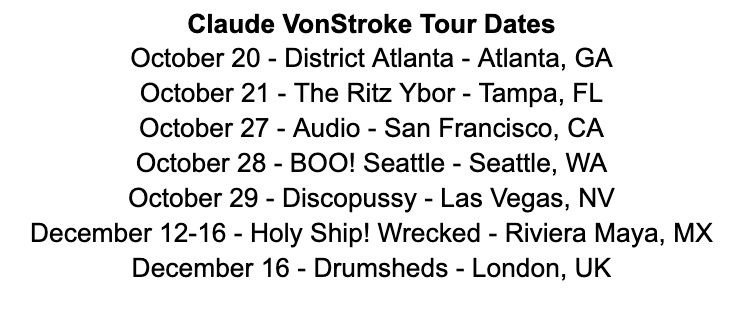 Connect with Claude VonStroke
Website | Facebook | Twitter | Instagram | TikTok | SoundCloud | Spotify
Connect with Steve Darko
Website |  Facebook | Twitter | Instagram | TikTok  | SoundCloud | Spotify
Connect with Mike Kerrigan
Facebook | Instagram | TikTok | SoundCloud | Spotify
Connect with DIRTYBIRDWebsite | Birdfeed | Twitch | Facebook | Twitter | Instagram | TikTok | SoundCloud | Spotify