EDM Twitter on Fire Thanks to Getter, Excision, and Space Laces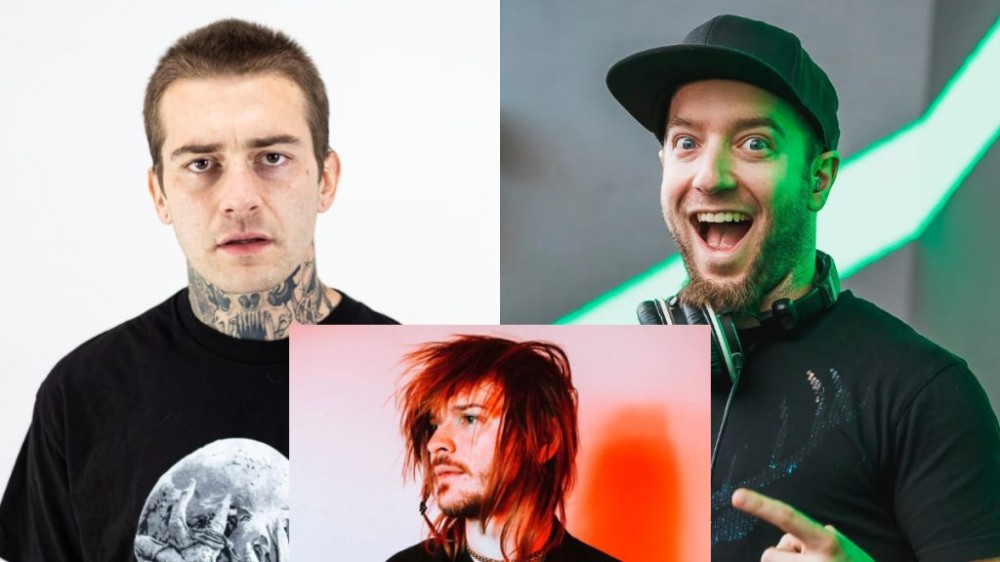 The American dubstep scene was shaken up last weekend by two major figures. Getter took issue with Excision on the credibility of some of his works. He accused him of slapping his name on tracks that are produced by less famous artists, paying them off, and releasing them as his own. According to some dubstep fans on Reddit who have attended Getter's set at Beyond Wonderland, which took place last June, Getter threw in Dominate during his set and said "shout out to my boy Spaces Laces, NOT Excision".
However, it all officially started when Excision posted a recap video of his Bass Canyon set, and Getter retweeted it. He addressed him directly, writing: "dam u still ripping of space laces man???? that shits sad." He then responded to his own tweet with a timestamped video of an unreleased Space Laces track, which sounds very similar to the song Excision used in the video.
According to Getter, Space Laces is the sole artist on some of Excision's biggest tracks, such as "Throwin Elbows", "Rumble", and "1 On 1". Getter said that "somebody had to do it," claiming that the artists had signed NDAs, forbidding them even to address the issue. Later on, Excision stepped out of his silence dropping a video from his studio talking on the mic with a deep, distorted, growling voice. He told people not to talk shit over the internet. Excision has since deleted the video, but the statement is still published.
Excision then responded with a string of tweets trying to inform the public opinion of the false accusations by Getter. The latter, however, took the side of his friend Space Laces. He kept questioning the credibility of some Excision's releases. Excision had no choice but to reply back and confront Getter's claims on Twitter. These selected tweets show what Excision had to say.
After Excision's response, Getter asked about the royalty split for specific tracks. Excision did not respond. Later on, Space Laces ended up responding and denying that he does not do any "ghost producing," but that he had "no interest in ruining anyone's career". Maybe, the issue is a lot less black and white than it seems. Space Laces did end up saying that anything between him and Excision, he'd "rather handle personally."