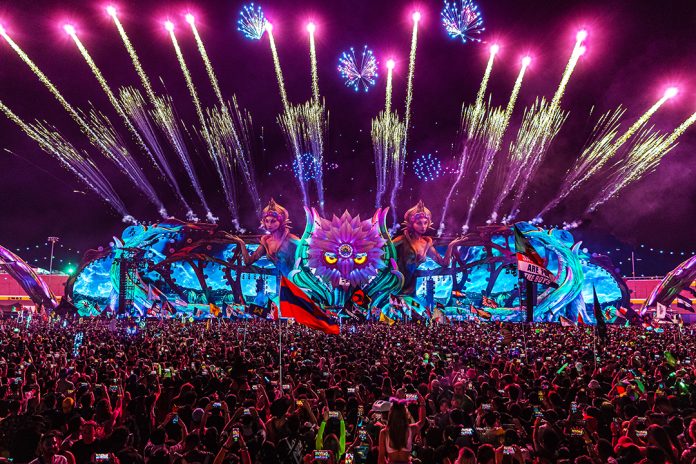 EDC Las Vegas 2023 Theme: kineticAWAKENING
EDC Las Vegas is an annual electronic dance music festival held in Las Vegas, Nevada and runs from dusk until dawn. Produced by Insomniac Events, it has become one of the largest dance music festivals in the world, attracting hundreds of thousands of attendees from all over the globe and a lineup of some of the biggest names in the electronic dance industry. The highly curated event comes with a theme every year and the 2023 theme was just announced by owner Pasquale Rotella: kineticAWAKENING
These themes come with brand new stage designs, march, as well as dedicated production across the massive festival. Last year, in the spirit of our theme of kineticBLOOMfor 2022, Insomniac redesigned the main stage to reflect the manner in which energy flows through us from one person to the next. In the center of the stage laid the very heart of the kineticBLOOM theme, a beautiful flower guarded closely by two goddesses. What do you think the new stage will look like based on the video teaser?
"The kineticAWAKENING is what brings the whole world into alignment, and opens our eyes to this moment together. We celebrate our rebirth in this turning point within our community. Bring the energy to the dancefloor—the new dawn awaits!"
— Pasquale Rotella, Owner of Insomniac.