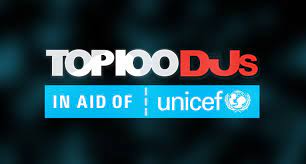 DJ Mag's Top 100 DJ Poll is Now Open
That's right, it's already that time once again. Since 1993 DJ Mag has held the largest public voting music poll in the world. This is a fully open poll and anyone can be submitted. There is no entry criteria and the annual votes last year tallied in at over 1.3 Million.
Voting has begun, and you can find the link here — vote.djmag.com. You simply choose your top 5 DJs in rank order.
Polls will be open until midnight on September 14th, and the announcement of the Top 100 will come in late October during ADE in Amsterdam.
This year Unicef charity and Virtual DJ has partnered with DJ Mag. Unicef works with over 190 counties to give healthcare and education to the world's children. And Virtual DJ is how a lot of producers and DJs get their sweet music to our ears.
All voters will be given a 50% discount on purchases of DJCoin as well. Happy Voting!