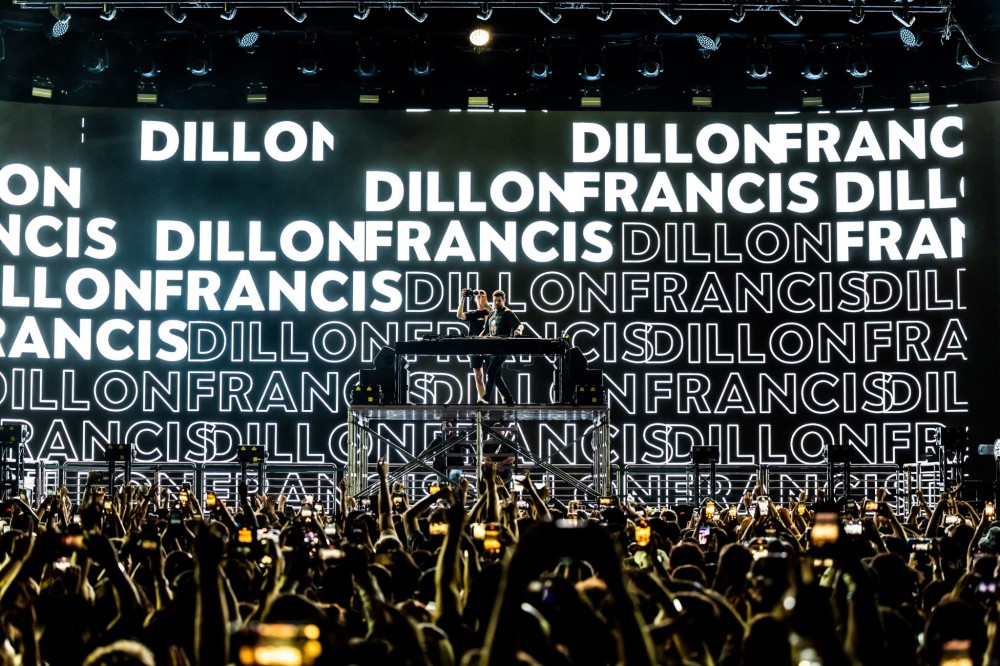 Dillon Francis Performs to a Sold Out Brooklyn Mirage
This past weekend, Dillon Francis made his debut performance at the newly renovated Brooklyn Mirage venue. New York City has been waiting for Dillon's return for a while now and it was worth the wait as he threw down an epic performance this past weekend to a sold-out crowd.
Dillon played many of his original classics as well as some of his newer songs such as his collaboration with ILLENIUM called 'Don't Let Me Let Go' with Evan Giia. Like typical Dillon style, he even played a few pranks on the audience like gathering for a huge drop and making the crowd anticipate a massive bass eruption only to transition into a slow dance song. The crowd was in good spirit though and had a good laugh about it. Dillon's iconic pet pinata named Gerald was also up for display on the Brooklyn Mirage screen wall. If you miss this show, do not worry because he will be returning to New York City next month to perform under his alias, DJ Hanzel, at Elsewhere. Tickets for this show is still available so make sure to get your tickets here now before it is all sold out.
Dillon Francis has a new song called 'Goodies' dropping this coming Friday so make sure to pre-save here now!