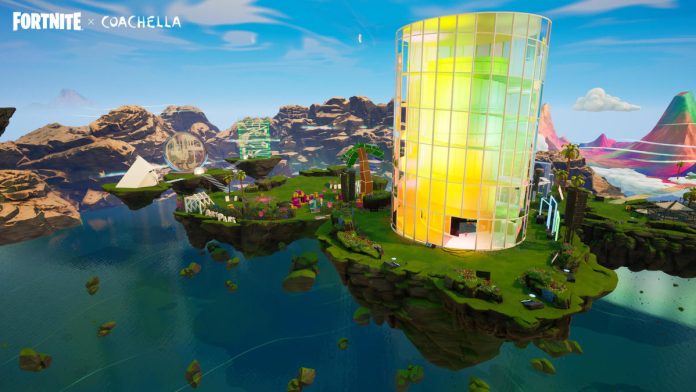 Coachella 2023 Announces 'Fortnite' Metaverse Activation
It's about time we can attend festivals virtually! Worry not, if you can't make it to Indio this weekend you can attend through the comforts of your home.
On April 13th the festival announced "Coachella Island," a partnership with Fortnite that presents the festival in the metaverse. Coachella Island is inspired by the dreamy desert landscape , with digitally rendered mountains, polo fields, palm trees and day-to-night features. Inside this landscape, "attendees" can take part in dance competitions, tour the "grounds," purchase in-game "merch" and more. The Island also features an "art park" and a gallery of related "photography and is built by Alliance Studios.
Coachella Island will be soundtracked by music from Porter Robinson who will be playing on both the Sundays at the mainstage. We are anticipating millions of fans to join Coachella Island. Fortnite has previously hosted one-off performances of Travis Scott and Marshmello. This is the first time they are hosting a festival.
This year was the right time to introduce this new, always-on extension of Coachella as recent advancements in gaming technology allow for new collaborations with Fortnite creators to provide new immersive music experiences for fans.

Sam Schoonover tells Billboard.
EDC previously partnered inside the metaverse with Roblox in 2021. If you can't make it to Coachella, join fans at Fortnite from your computer!
Stay tuned for more Coachella news with us