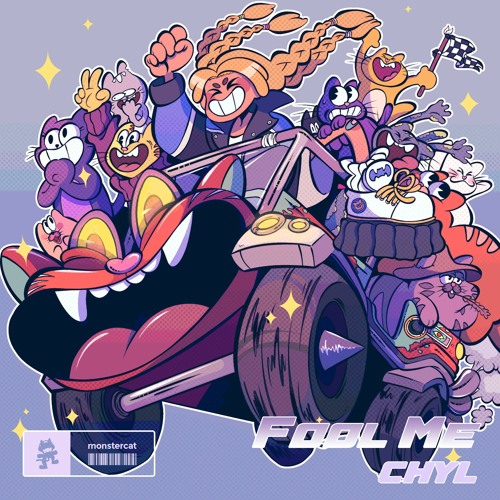 CHYL Debuts on Monstercat With Latest Track, 'Fool Me'
CHYL – Fool Me
Every now & then new genres pop up in the world of dance music, and with it, new acts, and faces. Today, we bring you one new act/face, by the way of the Los Angeles-based speed house sensation, otherwise known as CHYL. CHYL has come to be known for her electrifying soundscape known as 'speed house'. Her stock in the world of dance music continues to rise, and this is best showcased by her recent signings with prominent labels such as Dim Mak, and more recently, Mostercat. Today, we bring you news of her highly anticipated Monstercat debut via her latest release, 'Fool Me'.
Speed House Sensation
With the exhilarating new single "Fool Me," CHYL brings her A-game and takes things to the next level. And get this – she's driving the track with softer vocals for the first time ever, setting a cinematic scene that is pure magic. Combining atmospheric and euphoric elements with her signature high-octane drops and bouncy rhythms, this track is a certified festival heater.
When asked about 'Fool Me', she had the following to say:
"'Fool Me'" is one of my favorite songs ever produced and I'm so happy it's coming out on Monstercat. They're the perfect home for the song. "Fool Me" combines a melodic vocal with a fun, bouncy speed house drop. One of my priorities as an artist is to push speed house forward in the dance music community. I hope the song brings back fun memories from your childhood!"
CHYL Live
It goes without saying that CHYL has been making waves in the live scene over the past two years. She has done so with her unique collection of bass & speed house anthems. These are the same anthems that have dominated festival and dancefloor crowds around the world. Everyone from Tiësto to JOYRYDE, and even Galantis, has dropped her music across the globe. Last year, she made her festival debut at COUNTDOWN and has since then played to sold-out crowds. This included opening slots for Habstrakt at Academy in LA and Wuki at NOVA in San Diego.
As far as 2023 goes, CHYL has been bringing her energetic energy to the stage, opening for the likes of Steve Aoki, 4B, and k?d. But that's not all – she has more exciting performances to be announced as well as fresh music on the horizon. So get ready to catch her live this month as she joins k?d at Popscene in San Francisco and at 1720 in Los Angeles on April 1st. She is also slated to play shows with Habstrakt on his tour next month. Having said that, don't miss your chance to witness CHYL's Formula 1-inspired stylings and aesthetic in action, as it's sure to be an unforgettable experience!
CHYL – Fool Me | STREAM
Follow CHYL:
Facebook | Instagram | SoundCloud | YouTube | TikTok