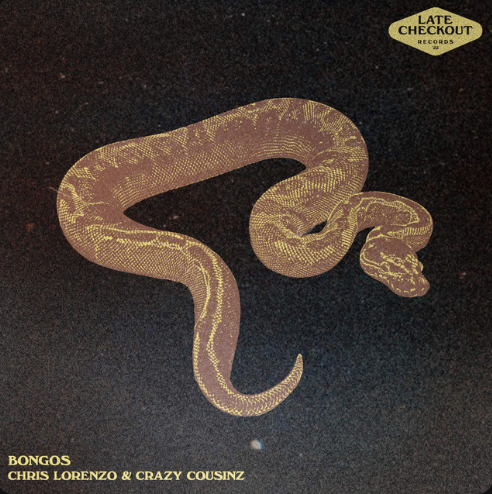 Chris Lorenzo & Crazy Cousinz feat. Calista Kazuko – 'Bongos'
Today is an exciting day for music lovers as the highly anticipated collaboration between Chris Lorenzo, Crazy Cousinz, and Calista Kazuko has finally been released. Titled 'Bongos', this fresh new track promises to deliver a unique blend of genres and showcase the immense talent of these three artists. With its catchy beats and captivating lyrics, 'Bongos' is set to become an instant hit and dominate the end-of-the-year festivals and parties.
Chris Lorenzo, known for his energetic and innovative approach to music production, has consistently pushed the boundaries of Electronic Dance music. His signature sound, characterized by heavy basslines and contagious rhythms, has garnered him a dedicated following around the world. Crazy Cousinz, on the other hand, is renowned for his fusion of genres, blending elements of house, R&B, and Afrobeat to create a unique extremely exciting experience. Lastly, Calista Kazuko, a rising star in the music scene, brings her hypnotizing vocals and captivating stage presence to the collaboration.
With such a powerhouse trio coming together, it's no wonder that expectations for 'Bongos' are sky-high.
Bongos
One of the standout features of 'Bongos' is the expertly crafted breakdown, where the artists strip back the layers of instrumentation to create a moment of anticipation and suspense. This section allows the listener to fully appreciate the nuances of the track before the infectious groove returns, taking the song to new heights.
The song is a testament to the power of collaboration and artistic innovation. Chris Lorenzo, Crazy Cousinz, and Calista Kazuko have come together to create a fresh and exciting track that pushes the boundaries of Electronic Dance music. With its infectious beats, captivating vocals, and genre-blending sound, their collaboration is sure to captivate listeners around the world and establish itself as a hit in the music industry. So, turn up the volume, grab your dancing shoes, and get ready to groove to the infectious sound of 'Bongos'. Listen HERE!