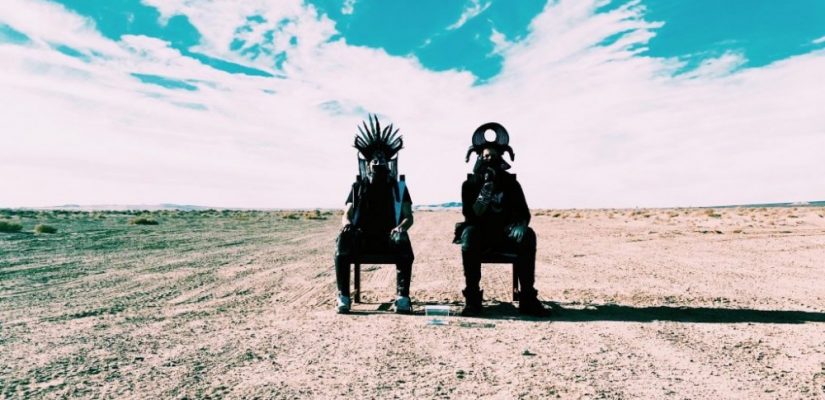 Bósa Takes Us Off The Grid – EDM Joy | EDM Music Blog, Festivals & Electronic Dance Music News
The title Off The Grid is no misnomer as Bósa explores stylistic territory just beyond the confines house music, delivering us to a place omni rhythmic harmony that truly feels like the future. Where previous releases served as an exploration Stephan and Sunev's collaborative potential, Off The Grid presets Bósa as a fully realized musical entity, weaving transcendental soundscapes through a latticework visceral organic rhythms. It's the first full album by the duo, comprised seven evocative and dance-floor igniting original songs. Off The Grid carries us through a range emotional and stylistic landscapes, which together evoke an almost palpable sense Universality.
Ambitious in its execution, each track is its own journey, blending a wide range ethnic influences and conventional instrumentation with absolutely celestial production. The album kicks f with the track "Electric Blue," a synthetic siren's song calling us to the shores beaches yet known. "Batucada" is a flawless fusion steady beat world rhythm and woer shaking, urban broken beats that one could call jungle thug. "Melange" is a sultry French vocal-infused, guitar garnished house tune powered by grinding synthetic base. Bósa brings down the tempo for "Prowl," a churning and sexy steady-beat bass tune featuring haunting vocals and impressively complex flamenco style guitar work. "Torn" is an inspired and completely eclectic tropical house, rock infused gypsy ballad that billows into our ears on a breeze complete chill. Off The Grid's penultimate track "Cenote" sounds as its name would imply: a natural tropical pool where people get down and dirty. The album finishes with "Piranha," a slightly darker, more mood driven endeavor colored with otherworldly vocals and lonely riffs from a wild western slide guitar.
Listen and Download Off The Grid for free HERE.