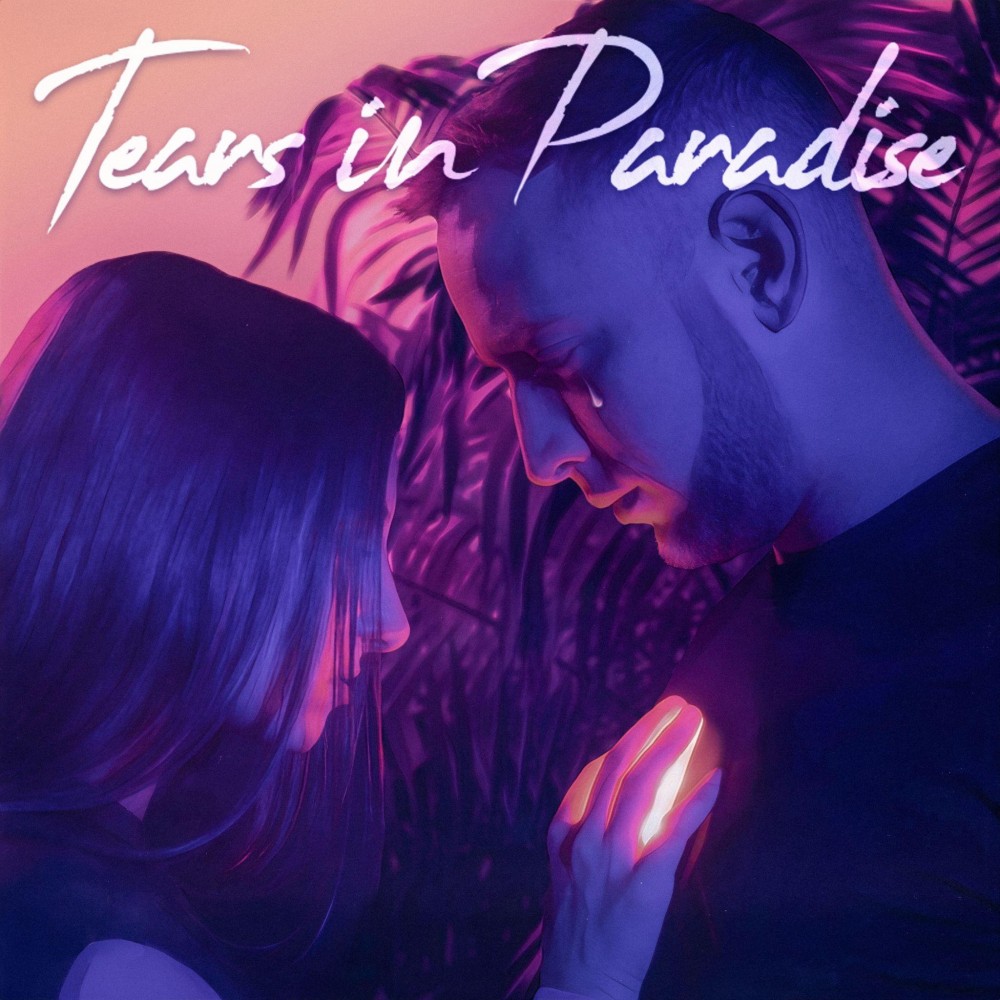 BONNIE X CLYDE Debut Album 'Tears In Paradise'
After knowing each other since the eighth grade, Daniel Litman and Paige Lopynski went their separate ways in college before reuniting in 2015 to form BONNIE X CLYDE. Little known to fans, their relationship went further than just the music. For six years they juggled producing together, touring together, and dating each other like few artists in the electronic scene have done before them. Then almost two years ago, their romantic relationship came to an end and the fate of BONNIE X CLYDE hung in the balance.
After the trials and tribulations of falling in and out of love, Daniel and Paige emerged from their figurative ashes stronger than ever to create their biggest, most poignant body of work to date in the form of their debut album Tears In Paradise. It's a deeply personal true story about the struggles that came out of their romance coming to an end and the difficulties of learning to start anew together.
Sonically, the album is in stark contrast from the trap and bass that the BONNIE X CLYDE project came up on, and that's intentional. Falling out of love is emotional, somber and traumatic and they didn't feel their "party rock" music of old properly conveyed their story. Instead, the album lives in between melodic house and chill electronic giving it a more melancholic feel than anything they've ever released before. And yet, there is plenty of optimism within Tears In Paradise because they managed to pick themselves back up and put those broken pieces back together.
While Tears in Paradise is a noticeable change in BONNIE X CLYDE's stylistic approach, it's only a detour rather than a fundamental shift. It's a moment in time worth reflection rather than a state of mind moving forward. Rest assured, long time fans who have become accustomed to their sound of old have plenty to look forward to in the future.
After everything, Daniel and Paige realized their love for music was stronger than any romantic relationship they ever had and because of that, BONNIE X CLYDE is here to stay. Tears In Paradise proves that not only are they here to stay, but that they're better than ever.
"After not giving up on BONNIE X CLYDE, things really started clicking. We were able to look at our experience from a relatively objective point of view, learn and ultimately express those feelings through this album. Thankfully, our motive never changed, which was, is and will always be to create something that people can connect to and grow from."

– BONNIE X CLYDE
"We've never been more excited to share a body of work with the world. It represents a moment of growth in our lives. But when you hear it, don't think we're ever going to stop party rocking. Consider this a little detour on your journey with us as we grow and change into whatever makes us happy, because at the end of the day that's all that matters. Ultimately that's what this album is… an expression of a moment in time on our road to happiness, and both of us haven't felt this happy in a long time and we're thankful for everyone that has continued to stick by us while we go through our growing pains."

– BONNIE X CLYDE