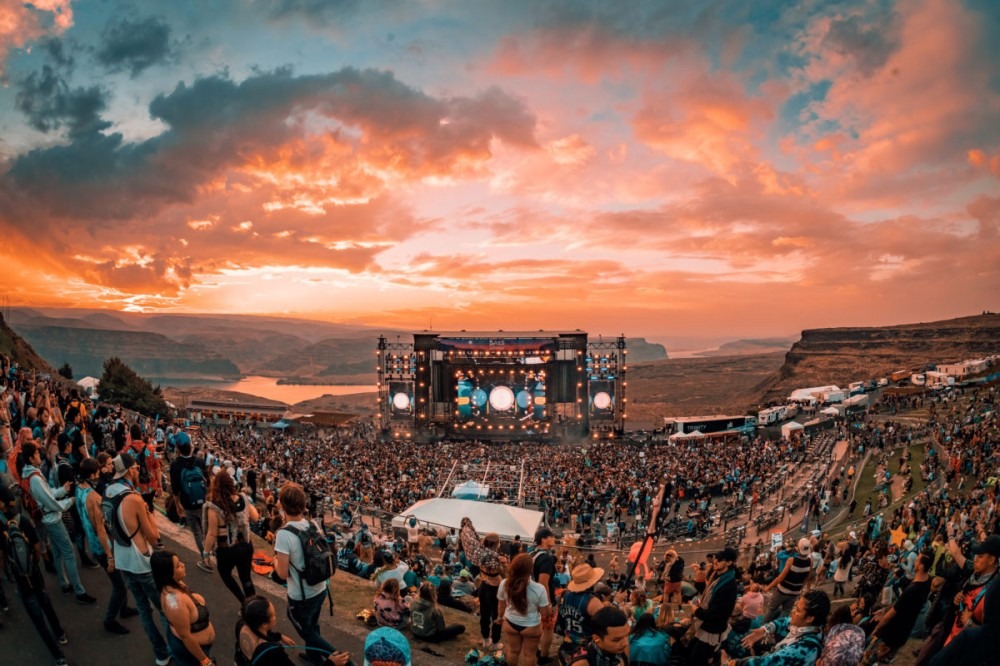 Bass Canyon Potential Mass Shooter Arrested on First Night of the Event
Bass Canyon (The Gorge Amphiteatre) was almost the site of a mass shooting this past weekend. As a matter of fact, the police officers in Grant County, Washington, arrested a man seen loading two 9-mm pistols. Multiple witnesses notified the police at around 9 p.m. after watching a man in the parking lot "inhale an unknown substance" from a balloon, produce two 9-mm pistols from the trunk of his car, and load them with ammunition. The suspect, 30-year-old Jonathan R. Moody, did not attempt to enter the festival.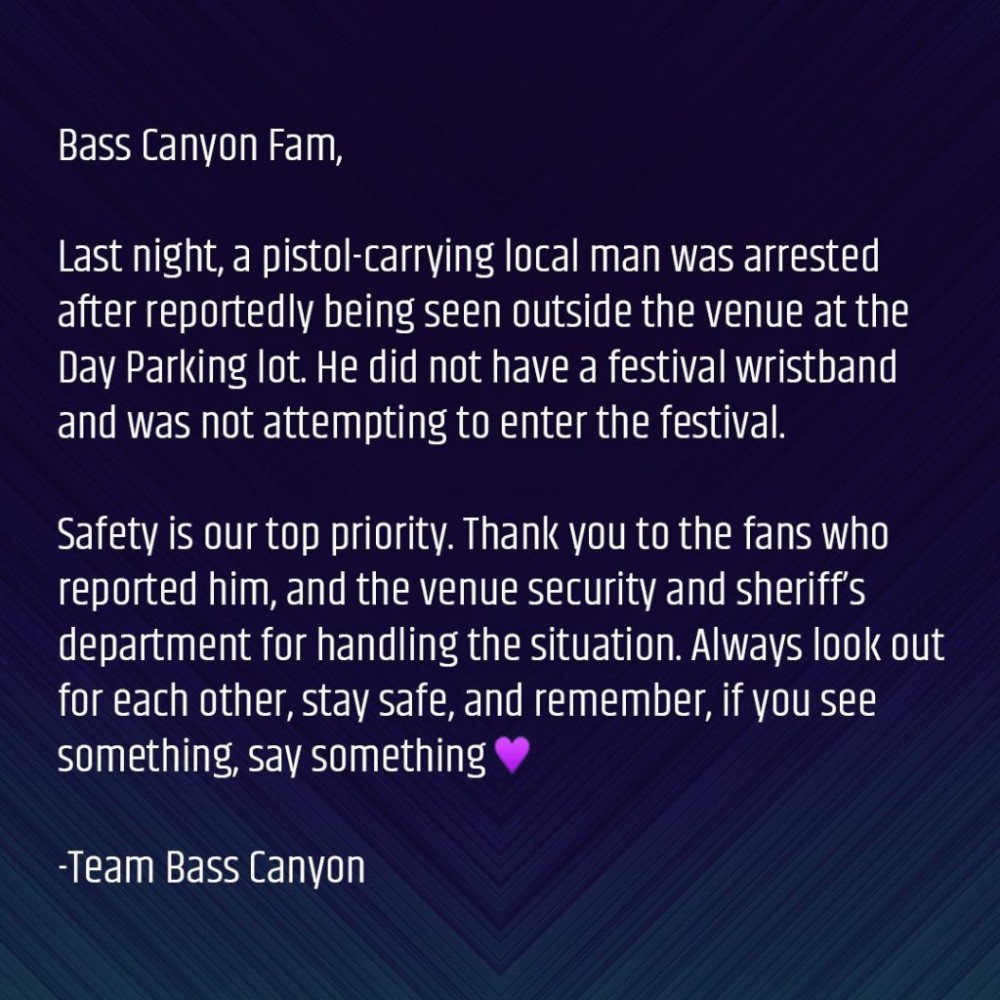 The Grand County Sheriff's Office posted on Facebook a short text describing the events that occurred on the site of Bass Canyon. Apparently, the suspect approached concertgoers asking what time the concert ended and where people would be exiting the venue. Venue security detained Moody outside of the venue gates and disarmed him of the two loaded 9mm pistols. After investigating, deputies arrested Moody on suspicion of one count of possession of a dangerous weapon and one count of unlawful carrying or handling of a weapon. Moody was lodged in the Grant County Jail.
The first night of the Bass Canyon festival was sold-out and had a crowd of over 25,000 people. Obviously, a tragedy was prevented because of the awareness of some attendees. In fact, the Grand County Sheriff's Office thanked the concertgoers who reported Moody. They also mentioned the great work of on-site security for "keeping the man from getting inside the concert venue".
Even though festivals are all about fun, it's important to remain vigilant. Authorities want you to remember: if you see something, say something.