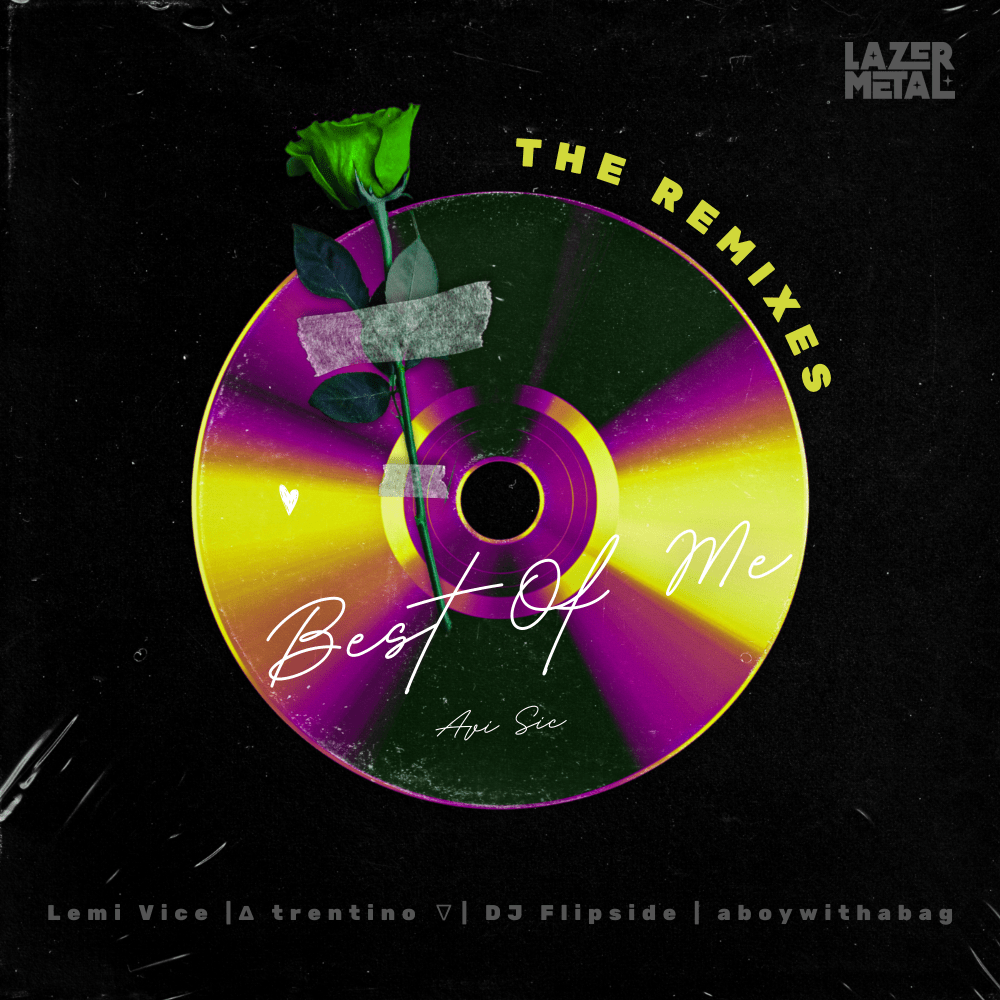 Avi Sic Shares The New Official Remixes Of Her Hit Song 'Best of Me'
Avi Sic strikes back with another powerful release. In the midst of her busy schedule of live performances around the US, and her popular weekly radio show 'Late Checkout', the artist introduces a strong new production.
Her hit single 'Best of Me' gets remixed by some of the hottest names in the Dance music world. ∆ Trentino ∇, aboywithabag, Lemi Vice and DJ Flipside join the talented DJ and producer to bring electrifying versions of her successful track, showcasing the undoubtful talent and signature style of each artist, making this EP an unmissable add to summer playlists.
DJ City's Lemi Vice kicks off the tracklist with his remix of 'Best of Me' providing a big room feel with powerful risers and drops and Electro elements that definitely sets the stage for the party that is this remix pack.
Up next, Red Bull 3style USA champion ∆ Trentino ∇ introduces his version of Avi Sic's title track with his personal twist and flavor; growling basslines, intense risers, bouncy synths and an energetic beat that maintain the good-feel vibe of this sonic journey.
Later, Official Chicago Bulls DJ and longtime B96 mixmaster DJ Flipside (Jumpsmokers), graces the listeners with a refreshing House version. Groovy bassline, playful vocal chops and processing along with vibrant melodic elements. The party truly continues its course.
Lastly, aboywithabag (Dim Mak, Space Yacht) drops a hot Tech House remix of 'Best of Me'; darker underlying synth and basslines explode to the groove of an overpowering beat that can only be tamed on the dancefloor.
This EP comes perfectly in time for the Summer, as its dynamic, soul, and hard-hitting vibe pairs well with the season. 'Best of Me | The Remixes' demonstrates once more that Avi Sic's name is a certified seal of approval for the highest quality music.
'Best of Me | The Remixes' is out now and available in all major online stores and streaming platforms.
Stream and buy 'Best Of Me | The Remixes' now:
https://open.spotify.com/album/7yrwGHRAZRxhOeIn4cIeME
https://www.beatport.com/release/best-of-me-the-remixes/3788672
Avi Sic Online:
https://soundcloud.com/djavisic
https://open.spotify.com/artist/2zkKco91JEZWEnIYrWHZNe
https://www.instagram.com/avisic
Lemi Vice Online:
https://soundcloud.com/lemivice
https://open.spotify.com/artist/6jR0tWcFfIKud2FxVwdsiN
∆ Trentino ∇ Online:
https://soundcloud.com/trentinomusic
https://open.spotify.com/artist/6uehPwBktSCBpQwIqUjC3e
https://www.trentinomusic.com/
DJ Flipside Online:
https://soundcloud.com/djflipside33
https://open.spotify.com/artist/3Y8mzwMQIVNYCUVB1EKZ7e
aboywithabag Online:
https://soundcloud.com/aboywithabag
https://open.spotify.com/artist/6PqSrv8S89SEEpHAAqpUtY
https://www.housetechnoauthority.com/aboywithabag/