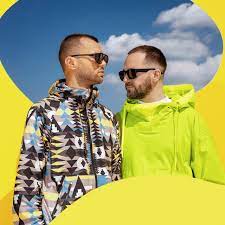 ARTBAT Drops First Song of 2023, 'Dreamcatcher'
Ukranian duo ARTBAT, have dropped their first track of 2023, 'Dreamcatcher,' a haunting, powerful collaboration with Fred Lenix.
Fred Lenix is an up-and-coming Brazilian-born, Turkey-based artist who has garnered support from EDM's leading artists. Both he and ARTBAT are part of the UPPERGROUND family.
ARTBAT came onto the scene in 2015 when Kiev-based DJs and producers, Artur and Batish, joined forces. Three of their singles have been listed in Beatport's Techno Top 100 and their single, 'Confession,' hit 37th in the Beatport's Deep House Top 100.
The three producers recently toured India together, after a number of well-received performances. One of which was a New Year's showcase at Zamna in Tulum, where 'Dreamcatcher' was first played to an approving crowd.
'Dreamcatcher' is a dark and brooding powerful track with ominous and stark synths. It gives a deep and harrowing musical feeling with cyborg vocals delivering the finishing touch of a deep and profound journey from which you emerge energized.