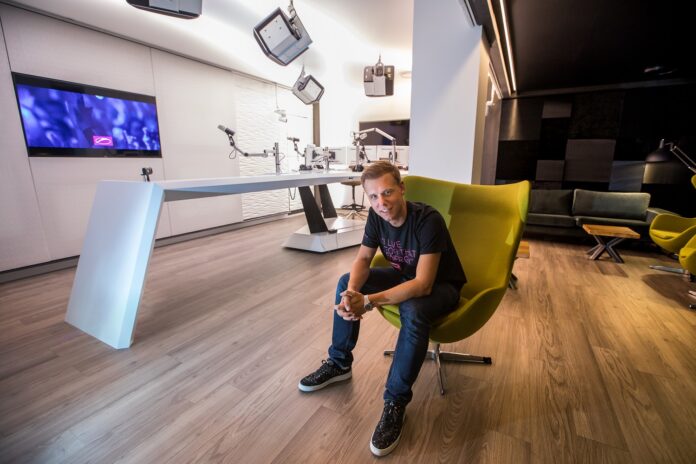 ARMIN VAN BUUREN RELEASES LONG-ANTICIPATED DJ SET HIGHLIGHT, 'MOTIVE', ALONGSIDE PHENOMENAL MUSIC VIDEO !
Fully employing the surge of studio inspiration and the newfound love for music embedded in his eighth studio album ('Feel Again'), Armin van Buuren has released a brand-new single highly anticipated by his fans. A highlight from the dozens of DJ sets he performed over the past months, 'Motive' also comes with a phenomenal music video that underlines the song's concept of shaping and reforming one's own narrative.
Drawing from a story of heartbreak and pain, 'Motive' exudes limitless crossover appeal from the get-go. Syngerizing robust, club-centric beats with a potent vocal presence that pushes the song onto the airwaves, this track will have no trouble ticking all the boxes for listeners worldwide.
Partly shot in New York City to tie in the speed of NYC and the need to stay grounded admist the rushing times, the music video of 'Motive' portrays a young man editing his storyline to be with the woman that got away. With spot-on opening visuals and powerful reserve effects to bring the theme home, the music video serves as an extension to the artistic narrative — carving out one's own path — that has led Armin van Buuren throughout his decades-long career so far.
"Although the notion of a motive refers mostly to love and heartbreak in the song's lyrics, I think there's a broader meaning to it that's worth homing in on," says Armin van Buuren. "Sometimes, especially when you find yourself limited, numb or otherwise repressed, you've got to be honest and ask yourself what your own motive is. Gaining a new perspective could be key to overriding whatever it is that holds you back."