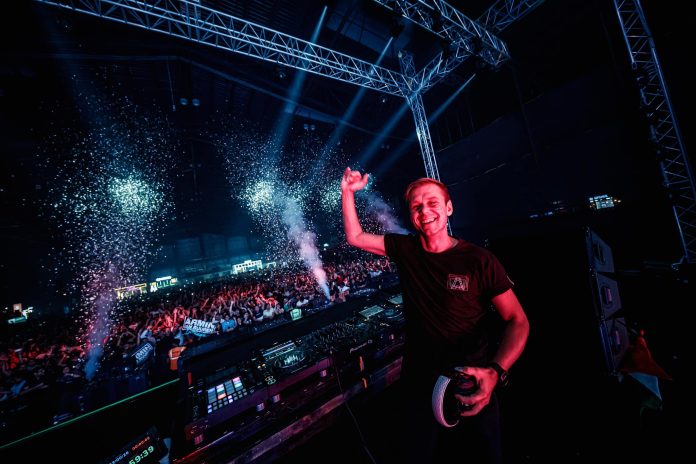 Armin van Buuren Releases Ethereal New Track 'God Is In The Soundwaves'
Armin van Buuren, the iconic Dutch DJ, has just released an ethereal new track titled 'God Is In The Soundwaves'. It's already creating a buzz in the world of electronic dance music. With a career spanning over two decades, Armin is renowned for his captivating music that blends different genres and styles to create a unique sound.
The new track 'God Is In The Soundwaves' is a testament to Armin's ability to create music that transcends the boundaries of the genre. The track opens with a gentle piano melody before gradually building to a crescendo of pulsating beats and soaring synths. The track's vocal samples add a deep element to the music, creating a euphoric feeling that'll have you lost on the dance floor.
Additionally, as the host of the famous A State Of Trance podcast and mix series, he showcases new talent and pushes boundaries. His latest track is a perfect blend of old-school trance elements and modern production techniques, pushing the boundaries of EDM.
Armin's fans have come to expect nothing less than excellence from him, and 'God Is In The Soundwaves' certainly delivers on that front. The track is a testament to his continued commitment to the EDM community, and it's sure to become a staple in the sets of DJs globally.
Moreover, 'God Is In The Soundwaves' is a must-listen for any fan of electronic dance music. Armin van Buuren has once again proven that he is a true master of the craft, and his latest rack is an ethereal journey; check it out below.
Photo via Facebook: Armin van Buuren