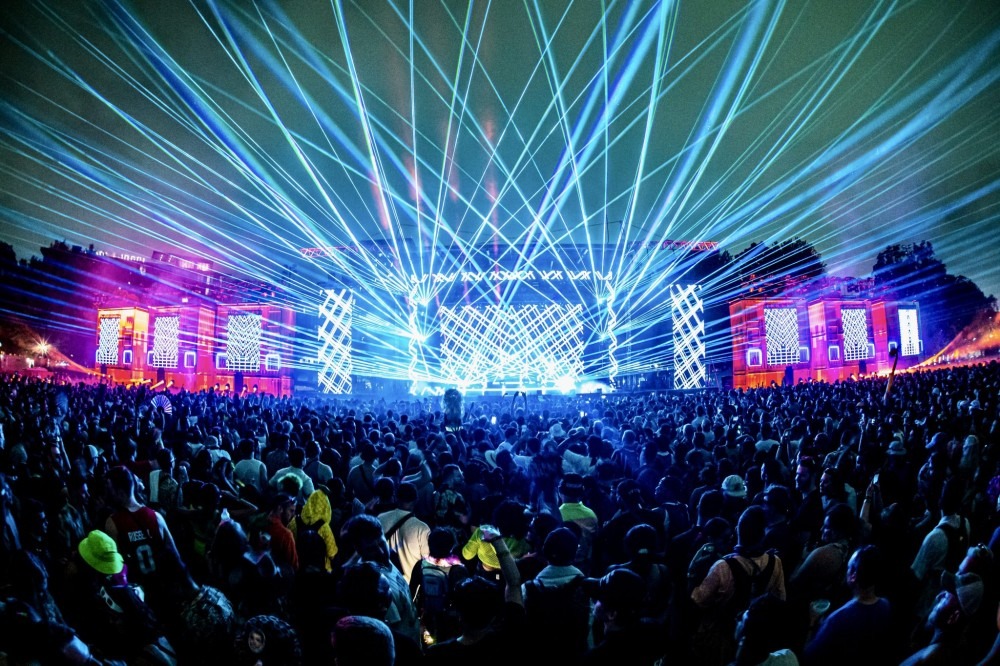 ARC Music Festival Maintains its Perfect Streak in 2022
ARC Music Festival is truly astounding. This is a festival in its second year with the execution and lineup of a festival that has 10 years under its belt. The team at Auris Presents has a bonafide hit on their hands with this one. For 2022, ARC expanded from 2 days to 3, now boasting 3 stages and an art car. Bringing heavy hitters such as Charlotte de Witte, Carl Cox, ANNA, Lane 8, Seth Troxler, and Adam Beyer Cirez D, the lineup could not be beaten.
Lineup
As discussed above, the lineup of ARC is absolutely stellar, there is no dead space in this 3-day lineup. The excellent lineup is the strongest selling point of this festival, and the reason it managed to bring in such enthusiastic crowds in its short 2-year existence. With Eric Prydz as the unofficial festival resident DJ, you know the kind of crowd being attracted here. The legendary Swedish DJ closed the festival last year and also this year along with Adam Beyer. He also anchored the festival's most buzzworthy afterparties on Sunday each year. Besides Eric Prydz we have a who's who of techno and house music on offer. When Carl Cox is on the lineup and doesn't even close the festival you know the lineup is serious. The festival had something for everyone including driving techno, house music, tech-house at the elrow stage, and some more melodic music from the likes of Lane 8, Nora en Pure, and Gorgon City.
Another nice touch was that in general, the stage lineups were curated to be somewhat similar and related day to day. So on Friday the mainstage lineup was more chilled melodic music from Kasablanca, Lane 8, Nora en Pure, and Boris Brejcha and on Saturday you had Enrico Sangiuliano, Carl Cox, and Charlotte de Witte. Obviously at elrow the vibes were all tech-house all day for each of the 3 days. Over at the smaller expansions stage things had a more underground feel. It captured the vibes of the Tomorrowland CORE stage with its forest background and naturistic elements.
Execution
Major credit goes to Auris Presents and ARC Music Festival for a relatively flawless execution in both years. Normally a new festival will have some kinks that need to be ironed out – some glaring flaws. ARC really had none of that. Everything about the festival from the entrance, to the location of the stages, to the bathroom and bar availability and the amenities were all pretty much flawless. It's hard to find anything to gripe about in terms of the festival logistics. Perhaps the only odd thing is the fact that the festival ends at an early 10pm, leaving basically only the closers to perform at night. However this is a Chicago rule, not ARC's choice.
Afterparties
While ARC may end early, the festival has leaned in to this and created an entire afterparty lineup to keep things going until 3 or even 5 in the morning. The afterparties touched all areas of the ARC lineup, so there was something for everybody all around the city. The ARC After Dark parties were as much of the experience as the festival itself. The afterparties were mostly only available to festival ticket holders, and those ticket holders also gained access to numerous other perks throughout the year in Chicago.
The biggest afters were hosted at the impressive Radius and Cermak Hall, featuring names like Boris Brejcha, ANNA, Gorgon City, Adam Beyer, and Eric Prydz.
VIP Experience
ARC really separates itself from other festivals with an excellent VIP offering. You have your standard VIP called Global which gives you dedicated bathrooms, bar, and viewing deck at a relatively reasonable price. If you're willing to shell out more, the ICON VIP level gets you perks like an open bar, free food options, a free massage booth, and even a free barber. Never before would I imagine getting a haircut at a festival, but it was actually great to have the option.
Conclusion
As ARC heads into its third year in 2023, it's wasting no time. The festival is already beginning to offer information on its 2023 festival year. Trust us, you'll want to put this one on your calendar for Labor Day 2023.