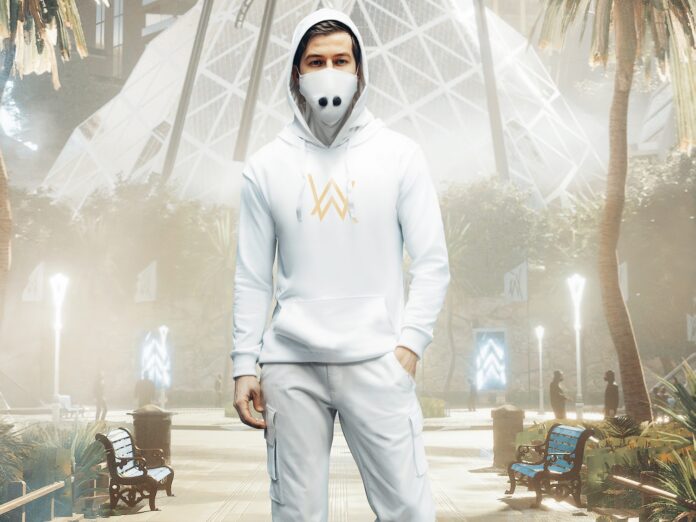 Alan Walker's 4th album – reverse rollout, Fortnite in-game arena, Steve Aoki and more !
The Norwegian superstar Alan Walker unveils the groundwork for his most meaningful and evolving project yet, "WalkerWorld." The first installment includes 10 tracks, 5 of which are brand new, that bend sonic genres and truly take the listener to another realm. This is just the beginning because "WalkerWorld" doesn't end with this round of tracks, though, as the album will continue to change its form and shape from now as new tracks will be released and added to the album's tracklist each month. The project also signifies the announcement and first access to Alan Walker's in-game amusement park on Fortnite, of the same name, which will be fully launched on Dec 12. The park itself will be an iterative project with plenty of opportunity for interaction, so stay tuned for more details.
As for the "WalkerWorld" album itself, it's clear from the opening notes of the welcome track and the 10-track playlist that the veteran producer has entered his next evolution. From recently released "Heart Over Mind" with Daya to productions like "Spectre 2.0" with Steve Aioki and Lonely Boys to "Endless Summer" with Zak Abel demonstrate his signature dance-pop style, while "Land of the Heroes" with Sophie Stray is an emotive electronica gem, while Alan's solo track "Darkride" closes out the album on a cinematic note that makes us ready for the next releases and additions to the "WalkerWorld" body of work.
"With immense excitement and pride, I am thrilled to announce the release of my fourth studio album, 'Walkerworld.' November 10th is a significant day in my career as it marks the unveiling of a new body of work that will resonate with listeners until late 2024. It also heralds the introduction of an innovative and immersive chapter in the World of Walker. Not too long ago, I sat in my childhood bedroom and dreamt of creating music that could touch people's hearts and leave a lasting impact. I am incredibly grateful to continue this journey and step into this new phase with the support of an exceptional group of talented artists, creatives, and community. This release is a milestone for every individual who has joined me on this incredible ride over the past eight years. My hope is that the album brings a sense of happiness to all who listen to it." – Alan Walker
Continuously delivering thumping beats and hypnotic records, 26-year-old Norwegian producer and DJ Alan Walker is truly a force to be reckoned with. With over 120 million followers across his social platforms, 9 billion YouTube views, and over 50 billion audio and video streams, the young artist from Bergen, Norway, is nowhere near kicking his feet up anytime soon. Alan Walker arrived on the music scene in late 2015 with his debut hit single "Faded," garnering over 1.7 billion Spotify streams and a massive 3.5 billion YouTube video views. Being the 19th most-watched music video on YouTube, the single also left him with a BRIT Awards nomination for Song Of The Year, as well as a Norwegian Grammy win in the same category. After building a massive social following and releasing a string of successful singles like "Alone" and "Darkside," collaborating with artists like Ava Max, Noah Cyrus, Sia, Bruno Mars, and Coldplay, the chart-topping debut album "Different World" arrived in late 2018 and is currently approaching 5 billion streams on Spotify alone. While holding a pristine track record, Alan has played over 700 headlining shows and festivals to date, including Coachella and Tomorrowland, in addition to selling out his worldwide arena tours, Aviation Tour, and Walkerverse Tour. In 2022 Alan released his third album, "Walkerverse Pt. I & II."