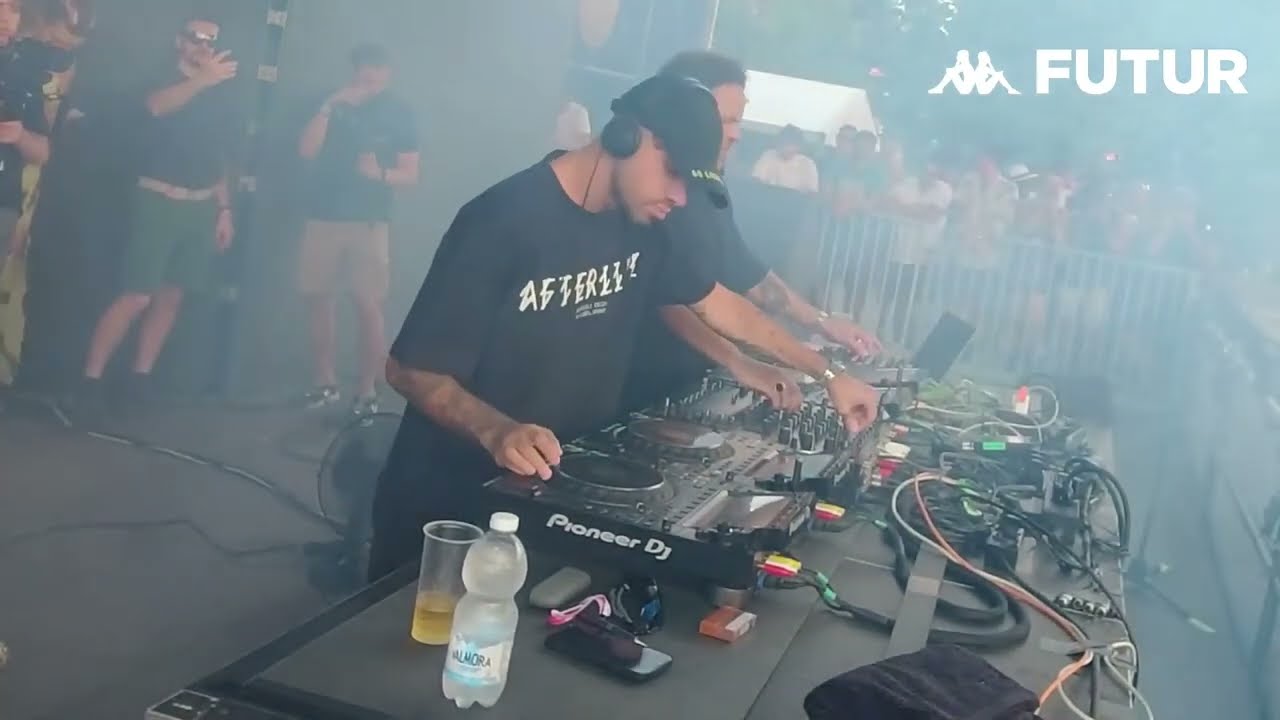 [WATCH] Tale of Us at Kappa Futur Festival
The last performance of Tale of Us at the Kappa Futur Festival in Italy, this past weekend was just sensational. The renowned duo took the stage, delivered their mesmerizing sounds and created an unforgettable experience for all attendees. The legendary duo performed two sets at Kappa Futur Festival. One to close their own Afterlife stage, and a second more old-school style set featuring more IDs. We've got the second set for you today.
Not Just Any Set – Second Performance
For those that witnessed the magic of Tale of Us in Torino, this was not just any ordinary set. Known for their unique blend of melodic techno and deep house, Tale of Us has garnered a loyal following worldwide and we could witness that by having a full and overcrowded stage of people waiting for their fuse emotive melodies with pulsating beats At Kappa Futur Festival, this last presentation was simply remembering us why the duo has earned a well-deserved place at the forefront of the electronic music scene.
The importance of This Second Performance
Innovative Soundscapes: Tale of Us transported the crowd to another dimension with their innovative soundscapes, creating an immersive sonic experience that will leave you in awe.
Unforgettable Atmosphere: The Kappa Futur Festival provided the perfect backdrop for Tale of Us to unleash their sonic wizardry. With a vibrant atmosphere and state-of-the-art production, every element was carefully curated to enhance attendees' enjoyment.
Unpredictable Musical Journey: As masters of their craft, Tale of Us guided every single person in the stage through a dynamic and unpredictable musical journey, surprises, and moments of pure euphoria.
Unparalleled Stage Presence: The duo's stage presence was captivating. Their infectious energy and seamless chemistry radiated throughout their entire performance and created an electronic connection with audience
Tale of Us at Kappa Futur Festival was an extraordinary opportunity not only to witness their second set, but a reason to leave you craving for more. Check Tale of Us' next performances HERE