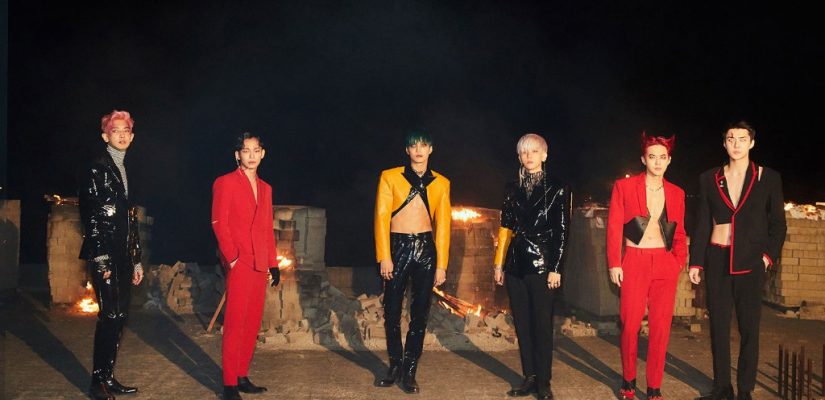 TOP 10 K-POP Hits and Albums
In the past decade, K-POP artists, particularly women, have made some of the biggest comebacks within all sectors of popular music. Check our TOP 10 K-POP songs and albums that will make you want to dance the night away!
10. Dreamcatcher, Raid Of Dream (album)
As Dreamcatcher has sent its farewells to their "Nightmare" phase, they have delved into the mystical world of unimaginable curses and potions, chimerical dreams, and unexpected nightly visitors. Their new album is composed of charismatic rock with hints of soft pop and dubstep; creating one of the most thrilling and astounding albums on the music market.
9. R.Tee & Anda, "What You Waiting For"
In recent years, Anda has been one of the hottest female voices to be heard in Korea. Her track with R. Tee proved her to be a force of fierce confidence and a promising talent as she confesses her love through her vocals, electrifying beats and glistening synths.
8. TWICE, Feel Special (album)
TWICE's album, Feel Special, has a sound that has differentiated from the groups previous sound. The tracks share encouraging and powerful messages of hope and inspiration as the group has delivered a new and sophisticated sound on their tracks.
7. BTS, "Boy With Luv (feat. Halsey)"
BTS has created an extraordinary track with the multi-talented Halsey, showcasing each of their artistic skill sets. Their song has an important message delivered, as they want their listeners to accept self-love by making changes within.
6. Ailee, Butterfly (album)
Ailee, a beautiful pink and purple haired mermaid, has been compared to Beyonce with her soulful and rich vocals. Her album, Butterfly, has both hip-hop and electronic-pop tracks with hints of snappy electro-R&B powerful ballads. The sassy artist has truly created a masterpiece.
5. N.Flying, "Rooftop"
N.Flying's "Rooftop" is one of those songs that you've experienced without really experiencing it. The relatable lyrics ensure provoked memories of a missed love and loneliness. The track includes streaks of reggae influences as well as a rap-rock twist.
4. ATEEZ, Treasure Ep. Fin: All To Action (album)
ATEEZ's first full length album is a musical homage to all lovers of sound. This masterpiece could be described as a shining gem as it infuses new musical styles leaving an impressive new and improved side to their group!
3. Hwasa, "Twit"
Hwasa is the woman of the year in the K-POP music industry. In 2019, she was able to push her limits of norms for women in the industry and through her musical performances, was able to venture out while experimenting with new sounds.
2. Pax Japonica Groove, "Wired Future" (album)
Within the 12-tracked album, Pax Japonica Groove has demonstrated artistic mastery by creating an uplifting and electrifying tempo that will satisfy any listener's musical needs. Songs like "Feel Me," "Untouchable," and "Wobble Tokyo," are the most played and loved by fans all around the world. "Stay True" is the lead single off the album that encompesses a infectious string of sounds.
1. EXO, "Obsession"
In "Obsession," the highly skilful band is taking listeners on a journey of confronting their inner demons. It's as if the band is having a conversation with their alter-egos as their seamless sounds circulate in electric and crackling taunts. The group has definitely done a great job grabbing their listeners attention and making them come back for more.