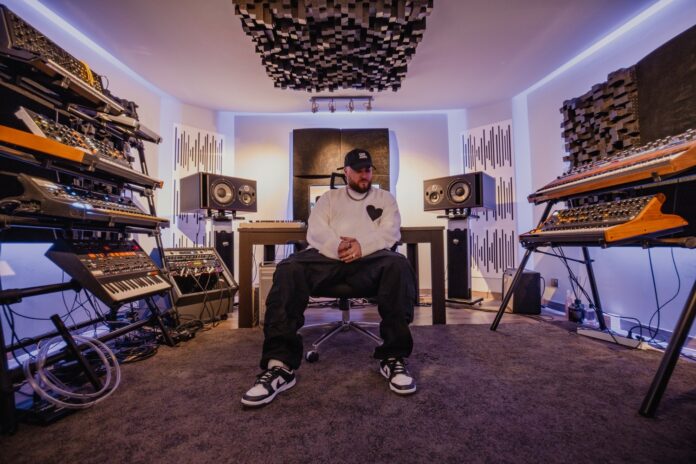 Tony Romera returns to Tomorrowland Music with 'Epilogue' !
French house tastemaker Tony Romera is presenting his highly-anticipated dance track 'Epilogue', released on Tomorrowland Music today! As one of France's hottest exports in the scene right now, the house maestro has crafted an alluring and captivating melodic house record, which is sure to get a lot of love across house music thanks to its fresh, unique production and floating sounds. Following his first release on Tomorrowland's imprint ('Le Monde de Demain') and his Tomorrowland Winter Mainstage debut in March, Tony Romera's newest tune, which has been the closing..
Tony Romera: "I started working on 'Epilogue' when I was alone in quarantine in Cancun and continued working on the track during my 2 month tour in the US,  far from my family and my friends, and far from my girlfriend who was pregnant and who was going back and forth at the urgent care. It was very hard mentally, because on one side I was super happy to tour again, but at the same time I was so sad without my loved ones. So this is why the track is super melancholic. The lyrics are in French and they're saying 'Les doutes, les épreuves, les satisfactions, et les récompenses', which means 'The doubts, the trials, the satisfactions, and the rewards'. This was exactly representing what I was doing at that time but also, generally, the life of everyone on earth. I've been playing this one at the end of my sets since a long time, and it's always a super special moment. A lot of people have been asking and waiting for this song since a while, this is crazy!"
'Epilogue' is out now via all platforms.