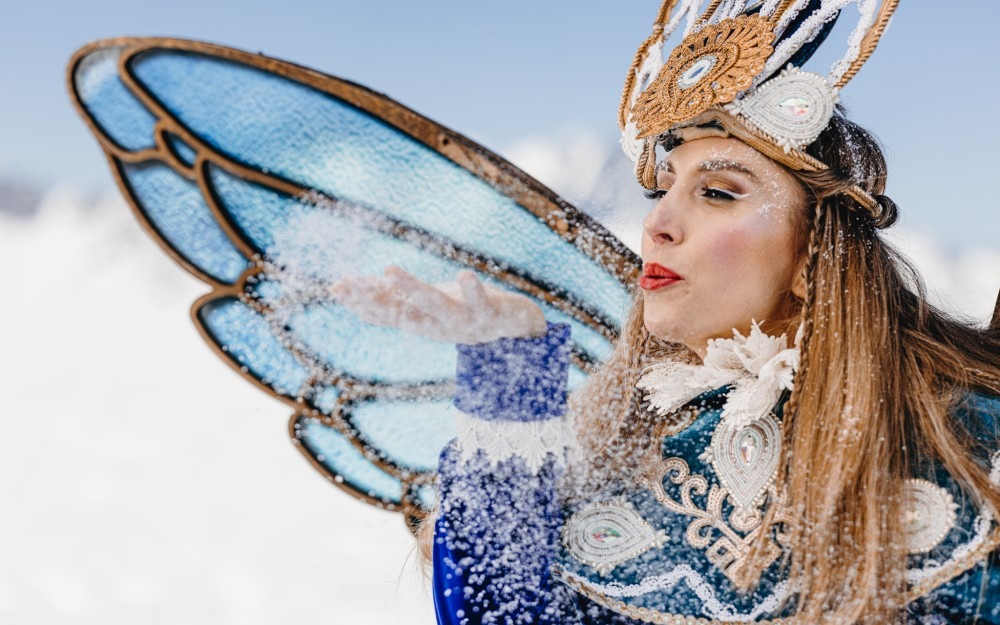 Tomorrowland Winter Will be Back to Alpe d'Huez in 2023
Tomorrowland just confirmed the third edition of its Winter festival, Tomorrowland 2023. The festival will be taking place from March 18 to 25 next winter, in the heart of the french Alpes, Alpe d'Huez.
Similar to previous years, a package will always include a Tomorrowland Winter Festival Ticket, Lift & Ski Pass, and Lodging. Festival goers will be able to purchase 7-Day packages and also 4-Days ones.
Earlier this year Tomorrowland Winter delivered an amazing second edition. The festival welcomed more than 18.000 festivalgoers from around the globe high up in the French Alps with spectacular views of Alpe d'Huez and the surrounding mountains. Gathering more than 100 of the world's best DJs in the ski resort and on the mountains at its magnificent stages ranging from 2000m all the way up to 3.330m, Tomorrowland Winter is the ultimate winter holiday & festival experience, featuring a brand-new stage in the ski resort as well as in the mountains in 2023
You can read our full review in the article here. This year, we can wish for an even better experience and lineup now that covid is almost behind us. Regarding stages and lineup, it is too early to know what Tomorrowland has in store, but we already know that the mainstage will again be indoors similar to the 2022 edition.
7-Day Packages are available on September 24th. 4-Day Packages and festival only passes on October 1. Check out all information In the link here.
So, will you be joining your favorite DJs on the slopes next winter?