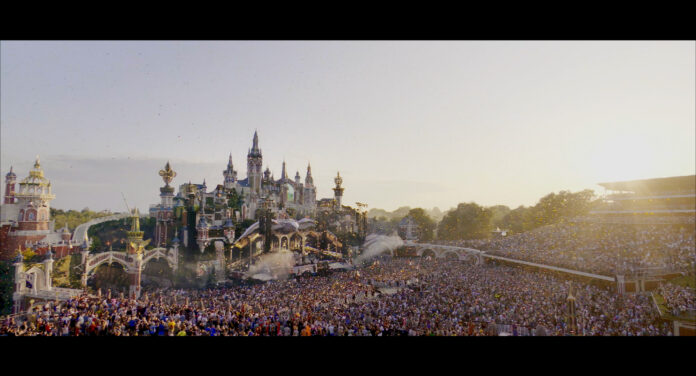 Tomorrowland and Amazon Music present 'We Are Tomorrow' !
In July 2023, Tomorrowland celebrated its legendary 17th edition with 400.000 souls from over 200 nations gathering during two weekends of magic. The world renowned electronic music festival is now thrilled to announce its collaboration with Amazon Music to present 'We Are Tomorrow' – a touching documentary that provides an in-depth look into the magic, music and global community that defines Tomorrowland. 'We Are Tomorrow' covers the unique journeys and personal stories of four People of Tomorrow attending the Belgian festival in 2023 – Brazilian DJ & producer Alok, Carlos from Peru, Alwyn from India and Veronika from Ukraine – capturing the hearts of music enthusiasts, festivalgoers, and anyone curious about the cultural phenomenon that is Tomorrowland. The short film is now available to watch on YouTube and on Amazon Music.
Tomorrowland has always been about bringing people from all walks of life together through the power of music and unity, welcoming hundreds of thousands of People of Tomorrow to its fabulous wonderland with electronic music's biggest stars in Boom, Belgium. 'We Are Tomorrow' is a testament to the spirit of Tomorrowland and the global community it has fostered over the last 20 years.
Directed by Wim Bonte, 'We Are Tomorrow' is a 30-minute cinematic journey, portraying the stories of Alok and his musical family, two Ukrainian refugees Veronika and Mykola who volunteered at the festival, the Peruvian Carlos who found love in Belgium with an Antwerp architect Kurt, and the Indian-Australian Alwyn who brought his sister along on the adventure for the first time. Each telling personal stories on what Tomorrowland means to them, alongside spectacular new footage of the festival. Transcending the boundaries of music, culture and emotion, 'We Are Tomorrow' gives viewers an intimate look at the iconic music festival right from their homes, portraying the different protagonists in a raw and authentic way during their journey and joining the celebration on the festival grounds.