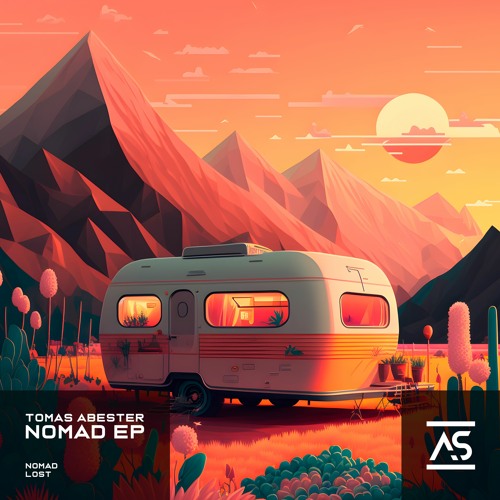 Tomas Abester Releases Master EP 'Nomad'
A two-tracker of big proportions, this one has the potential to light a fire on several dancefloors.
As the weekend arrives, the need for new music begins. Look no further than Argentinian producer Tomas Abester. The author behind tracks like 'Saroo' and 'Partners In Crime' made an awaited return to the Addictive Sounds imprint for a double bomb release. His latest EP, Nomad, is out now, and it's all you could ask for.
Nearly ten years deep into the business, Abester has made sure to produce beats that get you instantly hooked. His heavy and groovy Progressive Trance morphs into the finest breaks, with flight-inducing elements all throughout. As his latest creations unveil under the Nomad nameplate, you should not miss the direction he's aiming his sound towards.
Nomad
The Nomad EP consists of two tracks, the first one homonymous to the release, and the second one titled 'Lost'. Both tracks themed along the lines of adventure, personal growth, and re-encounter, Tomas Abester's latest is sure to showcase a journey much deeper than the lone sound design.
Nomad
An initially melodic piece becomes a club banger after just a short while. Enjoy going through the different stages of the progression of the drop, which features growls, a powerful bassline, and a handful of percussive drums to catch your eye and ear. The motif is present throughout the track and offers a connective line between all segments. The ever-growing tension during the break will leave you longing for more, until the second drop comes and blends both aspects of the track rather seamlessly.
Lost
In a similar fashion to 'Nomad', 'Lost' brings a touch of light just before diving head-first into the heavy drop awaiting. Dance it all out until you've reached the break, which starts from a single point in space to then bloom and develop a full palette of emotions, by the hand of melodies, filtered vocal chops, and further textures. The apex comes during the second drop, unveiling the most explosive of all Melodic Progressive Trance beats.
Give Tomas Abester's sublime Nomad EP a listen by following the interactive Spotify button below, and be sure to reach out to him on socials. Also, click here should you want to head over to YouTube, and here to support the release on the platform of your choice.